How to Shoot Eye-catching Swimwear Photos on Cloudy Days (VIDEO)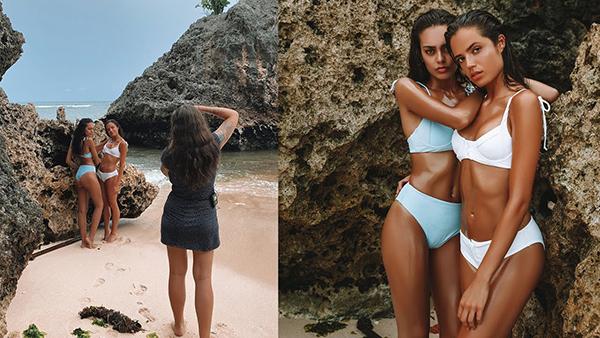 Sometimes in photography, the weather just doesn't cooperate. When you're shooting swimwear photos that are supposed to feature glowing, sun-kissed models in shiny new swimsuits, overcast skies at the beach can be a problem.
There are, however, some tricks you can employ to ensure your swimsuit photos come out bright and beautiful even on cloudy days. In the below video, portrait/fashion photographer Anita Sadowska shares her tips on shooting swimwear in overcast conditions.
"Today I'll be showing you how I posed two models in a swimwear shoot with overcast weather," Sadowska says. "It's a tricky one for many reasons as I usually work with direct sunlight."
In case you're worried that Sadowska and her models aren't following safe social distancing practices in the video, she notes that it was shot back in February.
Check out her tutorial below and try these tips out once it's safe to do relatively close-up portrait photography again. Watch more great videos on Sadowska's YouTube channel including this one where she and three other pro photographers shoot the same model.

FEATURED VIDEO