How to Shoot EPIC Landscape Photos with ULTRA-WIDE Lenses (VIDEO)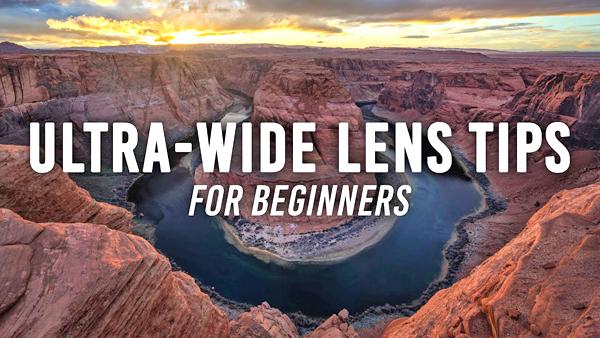 The first thing most landscape photographers do upon arriving on location is reach in their bag and grab a favorite wide-angle lens. But what if the vista is so expansive that a 28mm or 35mm won't include the entire scene?
Under these circumstances you have a couple choices. One is to shoot multiple images and stitch them together during the editing process. Our preference, on the other hand, is to pull out an ultra-wide lens, and capture the image in the camera.
Ultra-wide lenses tend to fall into the "exotic glass" category and are often quite expense, but they're capable of making truly breathtaking images; that's if you understand how to use them properly. If you're new to the world of ultra-wide photography, or the images you shoot are disappointing, the following video tutorial from B&H Photo Video is exactly what you need.
Instructor Matt Zefi is an accomplished photographer/filmmaker, and in the quick tutorial below he shares his "best practices" and a few helpful tips for shooting incredible images with an ultra-wide lens. So if you're new to the game or just need a bit of help, it's all at your fingertips in barely four-minutes.
Zefi defines ultra-wide lenses as those with a focal length wider than 28mm on a full-frame system—say from 10mm to 25mm. For the purpose of this video he avoids the more specialized fisheye optics that we'll save for a future discussion.
As you'll see, ultra-wide lenses require special attention if you want to take advantage of their best characteristics. And there are a few pitfalls to avoid when they're used incorrectly.
Zefi discusses how to deal with the distortion inherent to ultra-wide glass. Typically the goal is to shoot in a way that minimizes distortion, but other times accentuating distortion yields really eye-catching effects. You'll also pick up some important advice on the best ways to compose outdoor scenes when using these unique lenses.
Other topics include how to use ultra-wide lenses for quirky portraits, complications when employing lens filters, and much more.
The B&H Photo Video YouTube channel is a great source of information, and you can view Zefi's impressive imagery on his website.
We also recommend watching a video tutorial we posted earlier, explaining how to embellish outdoor photos by capturing sunstars in the camera.

FEATURED VIDEO