How to Shoot Awesome Long Exposure Photos at Night: 6 Tips from Serge Ramelli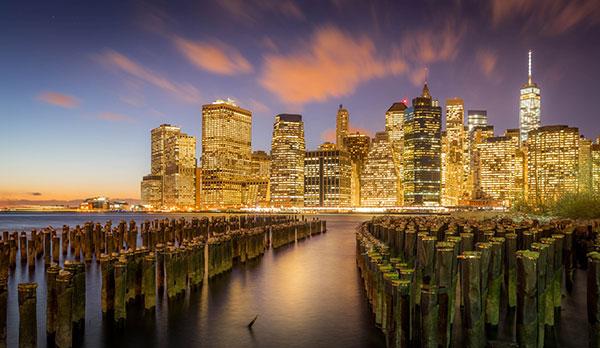 Long exposure photography, when done right, can produce some stunning images. Even better is long exposure photography at night, which can transform dark scenes into shimmering dreamscapes.
While long exposure photography is not hard, it's good to get some advice before you set out with your tripod for the first time. And one of the best photographers we can think of to explain the rudiments of long exposure night photography is Serge Ramelli, who has a dynamite YouTube channel.
In the below video, Ramelli shares his "6 best tips to make awesome long exposure photographs at night." Here they are, which Ramelli explains in depth in the helpful video below.
1. Shoot without using an ND filter after sunset. ND filters alter the color of your photos and when you already have nice colors you don't want that.
2. A 25-second exposure time is a good time to have nice water and clouds and this can be achieved without a remote.
3. Shoot 3 different exposures with the timer at: 8, 15 and 25 seconds and decide which you like best.
4. Shoot after sunset in the direction where the sun went below the horizon, you will get a nicer sky.
5. Make sure you have clouds and water in your photo, this will make the DRAMA!
6. Be in the position where the wind is pushing the clouds toward you. I know it is not easy, but the result is cool!
You should also check out this cool trick from Ramelli that lets you take amazing night photos without a tripod, and this video where he shares his favorite camera settings for taking landscape photos.

LATEST VIDEO