How to Shoot Awesome Autumn Landscape Photos (VIDEO)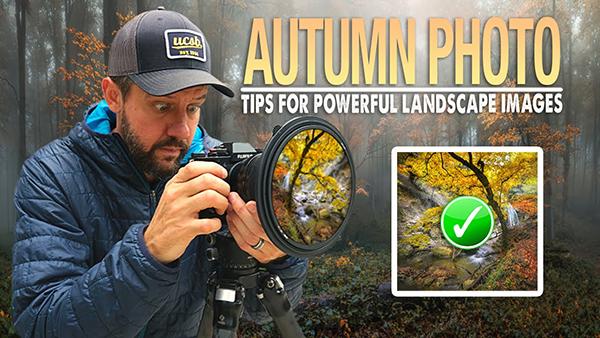 If you've been reading some of our stories recently, you know that the leaves are turning bright colors and that now's a great time to shoot beautiful photos of fall. To help you on this photographic endeavor, here's a new video from pro photographer Mark Denney with his tips on how to "create powerful fall landscape photos with these easy on-location tips."
"Fall is one of the most amazing times of the year for outdoor and landscape photography, but the opportunities to capture this magical season don't last long," Denney explains.
"We only get so many opportunities throughout our lifetime to experience this season that capitalizing on it while it's here is of the utmost importance. So, I wanted to accomplish something that I set out for and failed to deliver last year, which is a dedicated video all about enhancing your fall landscape photos."
In the video below, Denney shares some of the things that have recently helped improve his fall landscape photography, particularly some on-location tips and ways to tweak your post-processing workflow when editing images of fall foliage.
"On average, depending where you are in the world, you may only get to experience two or three weeks of good autumn color so the chances you have to experiment with different techniques to improve your fall landscape photography are slim," he notes. "So I hope the timing of this video works well for you and you're able to apply some of the information in this video towards improving your fall landscape photography."
Visit his channel for more great videos and check out this story where Shutterbug's Jon Sienkiewicz shares five maps for tracking fall foliage in your area so you can capture some perfect autumnal snaps.

FEATURED VIDEO