How to Shoot Awesome Astrophotography & Night Sky Images: A Basic Tutorial to Get You Started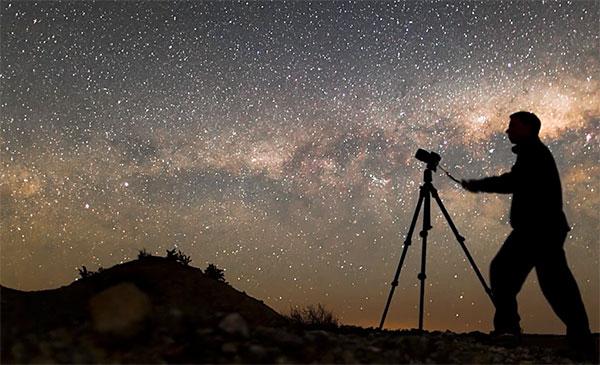 This video tutorial is a few years old, but we thought we'd share it because it offers some great starter information on how to shoot astrophotography and night sky images. We've all seen this type of photography – which features stunning shots of star trails, colorful nebulae, and incredible galaxies – but it might seem intimidating to do on your own. All you need though are some basic tips on how to shoot astrophotography, and the video below featuring acclaimed pro Phil Hart is a great place to start.
Hart, who is a winner of the Astrofest David Malin Awards in the Wide-Field category, shares his tips on how to shoot great photos of the night sky, stars, space and moon.
"One of the things I've always liked about taking photos at night and, in particular, taking photos of the sky at night, is what you capture in the image doesn't look anything like what your eye can see," Hart says. "So, for me, even after doing this for 20 years, it's always a surprise what I see on the back of the camera. You never know exactly what it's going to look like."
Hart's tips including everything from how to choose the right tripod, to setting up your camera properly, what lens to select, where to focus, and what exposure settings to use. Also enlightening is his section toward the end of the clip on capturing time-lapse videos of the night sky.
The video was produced by Canon Australia, which has featured some memorable videos over the years, including this clip where six photographers capture the same person but the results range widely because of an unexpected twist.

LATEST VIDEO