Business Tips: How to Sell Yourself as an Advertising Photographer
Since technologies of database management (direct mail) and Internet marketing (websites) have cut into the advertising agencies' "lock" on buying media space as the only way to sell products and services, the industry has scrambled to reinvent itself. As a result, photographers have felt an impact on their advertising photography businesses. In today's changing advertising industry, photographers need to re-examine everything, including business and marketing tactics that seem to work best; types of portfolios ad clients ask for; the skills needed to run a successful advertising photography business; and typical business difficulties you will encounter when working with ad agencies as clients. To help figure out how to succeed in this changing climate, we interviewed the following photographers: Jake Armour, Astor Morgan, Nick Nacca, Dan Root, Casey Templeton, and Chris Winton-Stahle.
Shutterbug: What marketing tactics seem to work best for finding advertising clients given the different tools available?
Jake Armour: I have been doing direct mail forever. The big shift in the past five years has been to the e-blast; we do 12 a year with highly curated content. Our website is key to getting the brand out there (we redesigned/branded this year) and we use Facebook, Instagram, and Twitter for social media. LinkedIn has been a real tool to build a community as well. It is all a fine balance of getting our brand out there without doing so much that it backfires and people disconnect. Content is everything!
Casey Templeton: I have found what works best for my business is to bypass marketing to new clients and take those efforts and put them toward caring for my current clients. The result is that I have more long-term relationships and we end up doing more work together. I will always prefer fewer long-term clients than several short-term clients. Too much energy is spent with "on boarding" a new client and only completing a single job.
Astor Morgan: I don't think the blind large e-blasts work; I think a smaller list of personalized e-mails are more effective. The agency people I have asked tell me that they never pick anyone from an e-blast that they have received. A user-friendly website is important. Consider your clientele and create a site that they are used to viewing. For commercial clients, no bells and whistles, just a clean website featuring your images. If you are shooting weddings or senior portraits, then maybe some bells and whistles or maybe a little music is right for your website. I keep in touch with clients with social media and keep them in the loop of my travels and other work I might be up to. Yes, I have heard of the occasional job coming from social media. But the biggest advantage of social media is that I can find an old client who may have moved, changed computers, or lost my contact information. Social media can work the same for finding you…an art director you worked with a year ago may have changed jobs and e-mails but they will always see your work on your social media profile.
Nick Nacca: I use my website, direct mail, e-mail blasts, social media, and portfolio reviews. I launched my new site seven months ago. It's very unique and clearly conveys my style. I try to update monthly with new work and blog posts. The plan for this year is to e-mail every other month and send print mailers quarterly to the same list. Some people prefer print, others prefer e-mails, so I reach all of them with this approach. For social media, LinkedIn and Facebook have been the best. Funneling people to my site is always the goal, so I'm not sure how Instagram will help with that.
Chris Winton-Stahle: For me, marketing has been a combination of many tactics. I've found that the most effective method for landing jobs is when my name or work has found its way in front of the right people across several different platforms.
Imagine an art buyer consistently gets direct mail cards from you. At the same time, he or she hears that you've just shot a campaign for a brand they're familiar with, and then opens a magazine and sees your name in an article, only to realize that they're already connected with you through social media. It is the perfect storm that comes together to land that job.
As far as my specific marketing goes, I work with Agency Access' "Campaign Manager" service in New York and they've done a wonderful job of developing and managing a consistent mailing list for me. Together we make important decisions about the evolution of my work, and what clients will fit me best. They design a series of e-mail blasts, direct mail cards and they handle my telemarketing. We can keep track of who is interested and I make time to schedule meetings.
I am an active contributor to blogs and magazine articles, which I feel is very important to giving me credibility as a commercial photographer and a voice in the industry. I always try to share my knowledge as much as possible with both clients and colleagues. A little goodwill goes a long way!
I'm very active on social media. Oddly enough, it's been my personal Facebook page that has become the most active with clients and colleagues. I think this is because people want to know who I am before they work with me. I keep my business page updated, but for all intents and purposes, my personal page has become more of a business page than anything.
Last but not least, I'm a huge advocate for creating personal work that is specifically designed to appeal to advertising agencies. Art directors will often ask me what I'm interested in doing during a meeting so I have the opportunity to explain some of the fun self-produced projects we've done and the crazy stories that have accompanied them. I use personal work as a platform for creating the kind of work that I want to do for advertising agencies and it gives me the opportunity to learn and evolve as an artist. It's all about creating work that will set you apart from the masses and catch the attention of the right people. Each year we also produce an epic holiday card with a fun concept that is often humorous. This is something we send out to clients and colleagues all over the country. It has become one of the most anticipated self-promotional pieces we do each year and we hear about how much it was loved all year.
SB: Other than websites, what types of portfolios do you show in person and what are your ad clients asking for: prints or an iPad version?
Astor Morgan: I do have a couple of iPads and printed portfolios that are focused on particular bodies of work or jobs I have completed. I have had the great fortune that art directors who enjoy working with me have edited my website so that they have the right tool to show their client and help me land the job. In the whole advertising business, that is an unusual and extremely fortunate position I have found myself in, art directors are doing what they can to work with me. I am saying this in the most grateful and humble tone, no big ego or attitude.
Nick Nacca: My printed portfolio is a box with individual pages and has been a big hit with creatives at ad agencies. Each portfolio page serves as a leave-behind so people can keep their favorite. [Author's note: Best portfolio idea ever!!]
Chris Winton-Stahle: What I've found in meeting with advertising agencies is that nothing replaces a good old-fashioned printed book in delivering an impactful presentation. I have an 11x17 portfolio with 40 prints at any given time. I also keep an iPad to show video (I have directed some television commercials). When I've shown both my book and an iPad portfolio, the comment I've gotten is that seeing it in print is a more rewarding experience than seeing it electronically on a device. I keep both with me at all times, and the decision is something I play by ear. Sometimes it's as easy as asking, "Would you rather see my photography portfolio in print or on an iPad? I have both here with me…" Some agencies will take you into a larger conference room while others will meet personally at a coffee shop or bring you into their cubicle. It's important to plan for multiple scenarios and be prepared to be flexible. One word of advice, don't show everything you've ever done! It's important to keep an element of mystery.
Jake Armour: I use a high-end, custom-built printed book; the print experience is still huge in this game. The experience of touching and seeing imagery is a very real experience. I do take a laptop with me in case I want to go deeper into my work with my website and/or view motion. On big group showings I bring two books with the same content so I can engage the big groups with eye candy. I have also tied the laptop into a large monitor at some showings where I have access to their tech. Showing video has been a great tool, too, when appropriate.
SB: What are some of the typical business difficulties you encounter when working with ad agencies as photography clients?
Nick Nacca: Many times we have to create multiple estimate versions and revisions and for all this I use Blinkbid software to make the process more efficient.
Casey Templeton: Some agencies have too many cooks in the kitchen and too much turnover. Often when a new person starts with an agency, they feel they need to prove their worth and offer opinions with as many words as possible. My job is to listen, provide what they are asking for, but always shoot it how I think it should be shot as well. Those working relationships get better and better because they see the different ways the job was photographed and they slowly start to trust you on the next jobs.
Jake Armour: Budgets have been and are still the biggest challenge when developing a pitch for a project. We constantly are challenged to deliver more creative with less budget. We will always find ways to deliver a creative product that exceeds the creative passed on to us. Not so easy sometimes. Communication is king. If there are indecisive creative or account people who are not dialed in on the goals and expectations of the project then things can get stressful. We do everything possible to avoid these situations via paperwork with tight estimates and confirmations.
Chris Winton-Stahle: The hardest part for me is negotiating contracts and writing treatments for projects. It is a vital part of working with advertising agencies. Often my performance in responding to e-mails, writing estimates, and project treatments will determine whether or not I'm considered for the job. [Author's note: This is an extremely important point and vital business skill to learn.] In the past, I've lost projects that would have been an excellent fit because, at the time, I lacked the necessary knowledge to negotiate or the writing skills to convey that I was the best person for the job.
Like all things, we get better with experience and it just takes a lot of falling on your face and quickly getting back up to finally start winning. If you're interested in developing these skills, asmp.org has amazing tutorials on estimating jobs, negotiating contracts, intellectual property law, and so much more!
Astor Morgan: Difficulties…? I'm not telling my clients anything I have to do for them is difficult (LOL); it's all easy for me, that's why they call on me. There are some "challenges" I face when producing or shooting a job. A client has a story, an ad, or an idea they need to have illustrated, my job is to create that illustration and that is a good challenge—even fun most of the time. I may need to find props, I may need to find the proper location or permit, and I may need to find the right crew to make the job go smoothly. These are my challenges. Producing shoots across the country in different cities and states is challenging but that's where drive comes in. I love it.
SB: What is the biggest industry change you see in the advertising photography business?
Astor Morgan: The biggest change is that not all advertising photography makes it to print or onto billboards. Much of what I shoot ends up online, on websites, as banner ads, on television shows, featured in videos that are shown on television and online. Advertisers are attempting to find new ways to capture their market and it is really working.
Nick Nacca: Still photographers being asked to shoot motion. Clients want and need motion projects and they want whatever skills and style a photographer has applied to the medium. I think this trend will continue. The key is finding a way to shoot motion that has the look and feel of your still images.
Chris Winton-Stahle: In the past, photography has been viewed as a "lone wolf" kind of profession where one person takes the credit for the work. I believe that advertising photography is becoming more of a team sport and the credit rarely resides with just one person. Photographers have taken on the role of a production company, orchestrating talent to make a job happen. Another change I've seen has to do with how budgets are handled internally. It used to be that there was a clear line drawn between the budget for photography and the budget for video production. This is a very fuzzy line now, and we see things like video production companies handling the still photography. One of the wisest choices that I made has been to build close working relationships with video production companies. As a result, I have been the still photographer on commercial sets. It has also opened up new sources of income, such as postproduction, retouching, photo illustration and composite work. This is also how I've learned the language and etiquette of the film world.
Jake Armour: I have observed on many levels that the creative/business culture has shifted to an economic priority and not a creative priority. Very few clients are willing to take creative risks. Since the crash of 2008 we are all working on figuring out what the new "normal" is. Many of my clients are growing but at the same time they are cutting their advertising and marketing budgets in a big way. There is a lot of stress out there tied up in doing more with less. My goal is to be a trusted creative professional who can come up with production solutions that deliver more than requested and on budget. No surprises!
Dan Root: The biggest change I see is that the barriers to entry are lower. This is great, because with more people trying to get work, we as photographers are challenged more to craft and promote our personal vision to art buyers. Competition is great as it raises the bar to getting hired.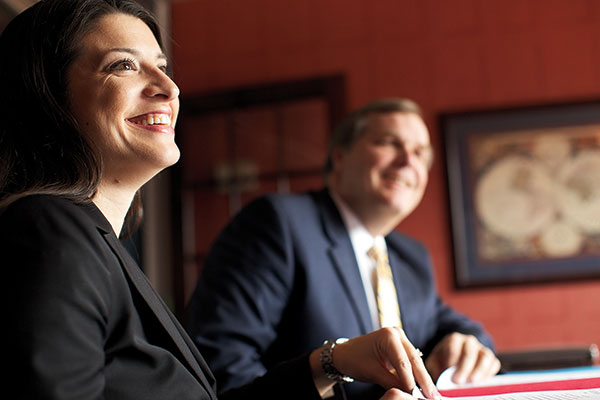 SB: What skills or areas of expertise (other than photography) do you think an advertising photographer has to develop for a successful business?
Casey Templeton: Sales, sales, sales. Know the difference between what a job's value is to you and what the job's value is to your customer. Those numbers are rarely similar and a lot of photographers leave a lot of money on the table by not knowing.
Dan Root: The biggest skill I think you need today is to know your photographic vision and with that in mind create a consistent body of work that exemplifies that vision.
Chris Winton-Stahle: Since photographers within advertising are morphing into directors, you must know how everything on a production works. When you hire a crew to handle things such as lighting, styling, postproduction you know what you need and how to communicate that message appropriately. People skills are tantamount in advertising. When I am able to communicate smoothly with my client about the specifics of getting a job done, it confirms that their confidence in me is well placed. This means making sure I'm listening to what the art director really wants, knowing their language, and paying attention to their nonverbal cues on set. My priority is getting the job done right, but if I can make sure that everyone around me feels comfortable and has fun throughout the process, I've greatly improved my chances of getting hired on future work!
Jake Armour: A human connection, building trust and leveraging experiences, is key to evolving an ongoing client base. Finding and connecting with creative talent is just the beginning. My success has been based in staying fresh and sharing new work on a regular basis. I want to inspire the next big idea and that is true creative cache. We joke about the "added value" here at Armour. It's no joke, once a collaborator always a collaborator. Having passion and the energy to push it up hill is what it takes; there is no "coasting" in this game, you are always in gear.
Astor Morgan: Show your client the production value that they are paying for. Anyone can take a nice picture and send it out in an e-mail but can you be trusted to produce a shoot while making everyone feel good about working with you? That is everyone…from your PA to the head of the agency. The final image that you hand to your client is a small percent of the job. The bigger part includes so much more: attitude, people skills, technical skills, production skills. You have to create an environment your client, talent, and crew want to be in and an environment they want to work in. Client needs, whatever the client needs, you have to have the solution and have it fast.
Web Resources
Jake Armour: www.armourphoto.com, www.armourphoto.com/blog
Astor Morgan: www.astormorgan.com
Nick Nacca: www.naccaphoto.com, www.riverdale-studios.com
Dan Root: drootphoto.com, drootphoto.tumblr.com, instagram.com/dan_root
Casey Templeton: www.caseytempleton.com
Chris Winton-Stahle: www.winton-stahle.com, www.asmp.org/strictlybusiness/author/chris-winton-stahle, www.facebook.com/wintonstahle

FEATURED VIDEO