How to Sell Your Used Camera Gear Online: 6 Tips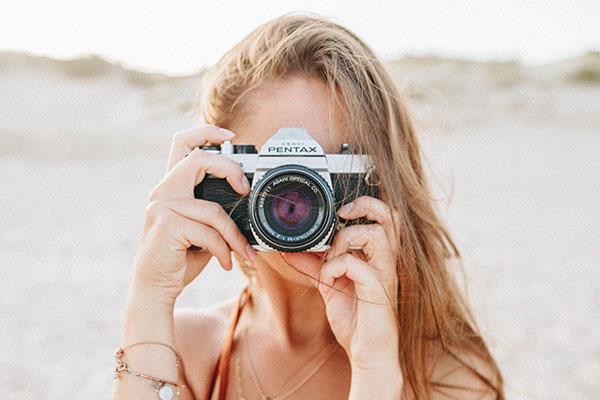 For passionate photographers, skill and talent often burst into bloom in unexpected abundance. One day you're trying to learn the Rule of Thirds with your high-end point-and-shoot and the next day, it seems, your eye for composition rivals highly paid professionals. Somewhere in that equation you outgrow the camera that you're using. For many serious photographers, that means it's time to sell the old gear to MPB and move up. Here are 6 tips to help you through the selling process.
Many serious amateurs sell their older photo equipment—just look at how much used gear is on the market—and you may be wondering why. As hinted above, growth is a major factor. As you improve, your needs change and you simply outgrow what you're using. Selling the old generates funds for the new. When a camera doesn't satisfy, it's time to say goodbye. Move out the old and move up to the new.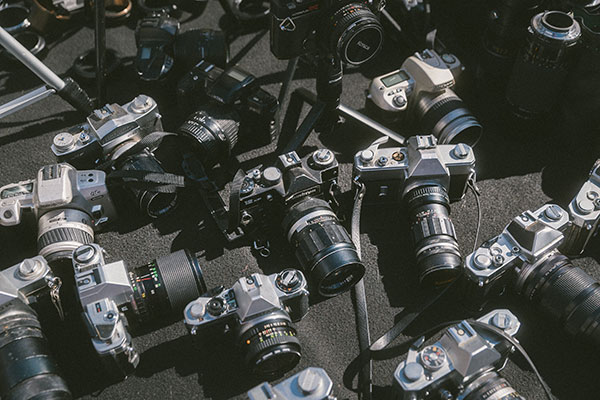 It's also common for photographers to sell what they no longer use. The closet is the worst possible place for a lens or camera, even the one you once thought was cool but now find boring. Remember, what was once fun for you could now be fun for someone else. That's gives it value in the resale market. These days many photographers are transitioning to mirrorless (and those superb, compact lenses) and are selling or trading their DSLRs in the process.
Speaking of closet cameras, that mint Leica M3 you stashed way was born to be used, not shelved. Some guys might think of cameras as statues that are taken out one or two times a year and just looked at. Click, click, and put it back. Cameras and lenses are made to be used – regularly.
Make your used someone's new. Selling the gear you seldom use can give a beginner a leg up. There is nothing more rewarding than helping a kid get involved with a wholesome hobby.
If we look at the bigger picture (no pun intended) another benefit appears, one that may not seem so obvious at first. When you transfer your used camera and/or lenses to another photographer, it helps keep our planet just a little bit greener. The manufacture of cameras, for instance, requires allocation of energy (often the carbon-based variety), rare Earth metals, gold and other precious metals, microprocessors, petroleum-based plastics, copper, silicon, pure water and scores of other materials. The savings from one single camera may seem insignificant, but when you consider the hundreds of thousands of cameras (and the lithium batteries each requires), lenses and other photo accessories that are created every year, the benefits add up really fast.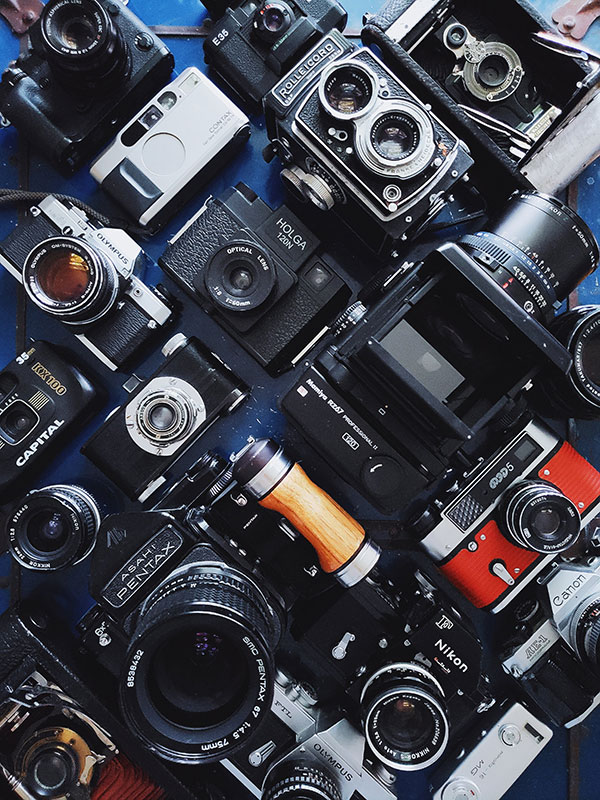 Another reason why photographers sell is a temporary shift in their financial balance sheet. Selling what you don't use or don't need is a way to turn Unemployed Lenses into hard dollars that can be repurposed for more necessary things.
The last reason, and most important reason, why photographers are agreeable to selling is that it's safe, secure and satisfying to do so if you partner with a trusted buyer like MPB. MPB trades thousands of cameras and lenses every week across Europe and the US. MPB is rated five stars on ResellerRatings. MPB is the most secure way to free up funds from your camera gear. Get a free online quote, get contact-free pickup from your doorstep and get paid directly into your bank account. Everything's fully insured and free of charge.
Tips for Sellers
1. Deal with an honest, reputable firm like MPB. Selling to a stranger via online auction is risky. Even guessing the right selling price can be risky—too high and it never sells, too low and you lose money. With MPB you can find out exactly how much your gear is worth instantly. Online estimates are free and simple.
2. Make sure item is in Good Working Order (or GWO in camera repairman language). Check out the main functions like shutter actuation, diaphragm operation, self-timer, and so on. Before selling a film camera, open the back and sniff for mold. For DSLR and mirrorless cameras, remove the lens and examine the sensor for scratches or spots. Lenses—look carefully into both ends to detect haze, mold fibers or scratches. This advice applies when buying used gear, too, BTW.
Take an important moment and carefully clean the exterior of the camera or lens. Use a soft microfiber cloth and remove dust and fingerprints from the LCD and all glass surfaces. Use a new, short-bristled paint brush to whisk dirt and grime from crevices and in-between areas. Do NOT clean the sensor or anything inside the camera—that's a job for experts.
3. Locate and check all original accessories if possible, especially when selling items like exposure meters and flash units that use special accessories that may no longer be available. Absolutely, positively, definitely find the battery charger if there is one. When selling a camera body, attach the body cap to protect the sensor during shipping.
4. Be objective in your examination and appraisal. If the camera or lens has sentimental value, either set the emotions aside or don't try to sell. Be like the realtor who said, "My house is my home until I decide to sell it—then it becomes a wooden box."
MPB uses five condition ratings. They check over your gear to confirm its actual condition, so don't worry if you're not sure which one to choose. • Like new - unboxed, unused or lightly used • Excellent - minimal signs of wear, otherwise pristine • Good - fair amount of use, but well-kept • Well used - significant use, signs of normal wear and tear • Heavily used - clear signs of wear and tear, still works.
5. Call out and disclose scratches and dings – which will be discovered anyway. A dent in the pentaprism doesn't make a camera worthless or useless, but it does reduce the resale value. Put yourself in the other guy's place—pretend that you are the buyer who wants to make sure everything is good.
6. Go online at MPB.com and check value. For some folks, this is step 1.
After completing all of the above, wrap the equipment in bubble wrap (enough layers to ensure good protection) and place it in a sturdy box filled with foam chips. MPB will pay for insured collection of the package.
Six Reasons to Sell to MPB
1. MPB has earned the trust of more than 250,000 customers worldwide. That speaks volumes. Plus, MPB enjoys five stars on Reseller Reviews.
2. MPB offers support every step of the way. MPB has customer experience teams in New York City in the US and Brighton in the UK.
3. Free online valuation, which gives you peace of mind and helps you make better decisions. You can find out exactly how much your gear is worth. Instantly. It doesn't cost a thing.
4. Free doorstep pickup. You never even leave the house. Eliminates the hassle, unnecessary delays and saves you cash. Safe, convenient, fully insured and completely free of charge.
5. Super-fast payment. After confirming the contents and condition of your gear, MPB pays you directly into your bank account.
6. As a special bonus incentive, and because it's a good thing to do, MPB will plant a tree for every transaction (through November 30, 2020). MPB is partnering with One Tree Planted organization to plant up to 25,000 trees in areas where there has been deforestation.
MPB will plant a tree, and maybe your old camera will provide the missing fertilizer for a newcomer photographer who has just as much passion as you do, but not as much cash. Everybody wins.

FEATURED VIDEO