How to Photograph Professional Models: Tips from Pro Shooter Anita Sadowska (VIDEO)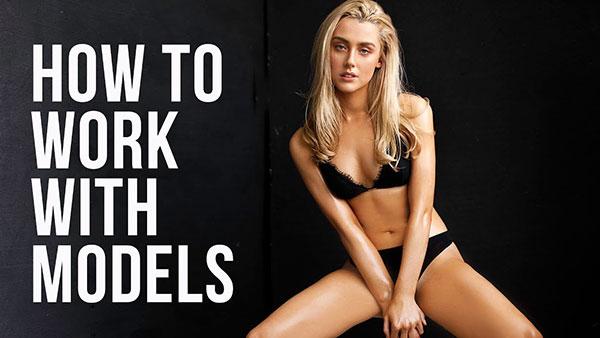 Pro photographer Anita Sadowska has been photographing professional models for much of her career, so, naturally, she has a thing or two to say about how it's done. In the below video, Sadowska offers her tips, tricks and advice on how to capture gorgeous shots of professional fashion models.
In the video she covers a variety of topics during a simulated model-test photoshoot with her model Kristal in a natural light studio setting. As with most of Sadowska's videos – we have featured several on Shutterbug previously – her tips come as part of a free-flowing tutorial as she goes about her shoot. In this clip she discusses how to use natural light to capture radiant images, color and wardrobe choices, adding reflectors, gear settings and other topics.
In particular, she addresses the subject of image selection at the end of the model test so that the model has ample, attractive shots with different looks that they can add to their portfolios. If there's an overall theme to Sadowska's style, it's to keep it simple and let the beauty of the model come to the forefront.
"I absolutely love shooting tests with natural light. I find them much better than shooting with studio lights," she says it one point. "I find usually when I do test shoots it's always nicest to kind of do neutral colors (for clothing) so either like gray, black, white, but stay away from very loud colors, stay away from prints, anything that distracts from the model because it is all about the model and it's all about making her look beautiful. The clothes are supposed to be there to compliment her body and her skin but not necessarily to overpower her."
Here are three other videos from Sadowska that we have featured recently:
Here's How to Do Full Body Retouching of Swimsuit Photos Using Photoshop (Video Tutorial)
How to Use Light and Location to Capture Stunning Swimsuit Photos (VIDEO)
5 Quick Tips for Shooting Sensual Swimwear Photos at the Beach (VIDEO)
Check out more of her excellent videos on her YouTube channel.

FEATURED VIDEO