How to Make a Living as a Wildlife Photographer: Tips from 4 Top Pros
Photographing wildlife in their natural habitat has always been both challenging and rewarding. Whether you develop a business selling the use of the images or leading workshop tours, this field requires a special combination of passion and patience. In this article, we look at how and where wildlife photos can be sold as well as prospects to pursue and pitfalls to avoid. Special thanks to our four contributors: Sean Crane; Barbara Fleming (Fleming Safari Company, LLC); Eric Horan (Lowcountry Photo Safaris); and Josh Patterson.
Shutterbug: What kinds of clients do you work with (assignments, editorial, advertising, stock, fine art prints, etc.)?
Eric Horan: We have done everything on this list; we lead photo adventures locally and in other locations in the United States and out of the country. Since 2009 I have changed my emphasis from advertising assignments to selling fine art prints and editorial assignments and leading photo tours (by boat). There is only so much time and other resources available for marketing and we have been spending that energy marketing for fine art projects and booking tours, mostly here in the coastal southeast region. This isn't to say that I no longer take the corporate and advertising work but now it's strictly the assignments that walk through the door.
Barbara Fleming: The majority of my commercial work is leading photo workshops and photographic safaris/tours in Tanzania, Botswana, and South Africa. I first fell in love with Africa in 2010 when I picked up a camera and began my career as a photographer and tour leader. A few years after, I retired from my job and devoted myself full-time to photography. My work is purchased by people who have seen it in the many international photo competitions where I have won awards. My career is not so much about selling images but about training and sharing the adventures of international travel with those with a similar interest.
Sean Crane: In my day job, I'm an advertising creative director. It's a very time-intensive career. Wildlife photography is a side gig for me right now so I don't always have the time to market my own work. This is what I love about my stock agent, Minden Pictures. I provide them with photos but they do all the marketing and negotiating of license agreements. Every quarter a check simply shows up in the mail. The main marketing that I do on my own is keeping up with my "Photo of the Day" blog. I photograph and post a wide variety of species, from the smallest invertebrates to the largest of mammals, including some very rare creatures. I've been doing the blog for almost a decade now and have a solid following, so my images rank fairly high in Google searches.
I get a lot of e-mails from different organizations wanting to use one photo or another. Of course, most of the requests are hoping for free usage, but there are still plenty of clients that are willing to pay. These requests include usage for calendars, magazines, books, and other traditional outlets, but also outdoor displays at nature parks, wall art for condo developments, and even the backdrop of a Broadway play. I also get a fair number of requests for prints, usually originating from visitors to my website. Having worked in advertising my entire career, I will occasionally get a request to use one of my images in a billboard, magazine, online, or some other channel, but I must be careful to avoid any conflicts of interest, and don't do this for my current agency, but rather for friends and colleagues at other agencies. I also will occasionally submit a story/photo package to a magazine.
SB: When you are looking at your marketing efforts, how do you market and promote your work?
Josh Patterson: I use a mix of website, social media, blog, and e-mail. I've experimented with Facebook advertising but it did not really bear fruit.
Sean Crane: My website/blog is currently my main driver for my brand. That's what it's about right now for me, building up an engaged and dedicated following. I send out a post by e-mail every morning, Monday through Friday, so followers have to be into it or they'll just unsubscribe. Eventually the goal is to lead photo tours to exotic locations around the world and transition from my day job. Potential future clients really get to know me through the daily posts. To drive more traffic to my site, I cross-post to Facebook, Instagram, and other social channels. I also post select images to 500px in the hopes of driving even more traffic to my website.
Eric Horan: Mostly the marketing for the tours is e-mail blasts, social media, and magazine ads that run locally. But because my prospective clients are photographers at any level of expertise, we can market to clubs locally and regionally (camera clubs and nature photography clubs). As for the corporate print sale projects I've been part of, the clients were past corporate assignment clients. In that regard I have been fortunate but I realize we have just skimmed the surface of possibilities for finding this kind of work and have a lot to learn.
Barbara Fleming: Just recently I have begun to market more directly with magazine ads and social media. Before that, I relied on the publicity of the photo contests and magazine publications. Facebook is a wonderful social media tool for photographers and I have a big network with photographers from around the world that I'm in steady contact with.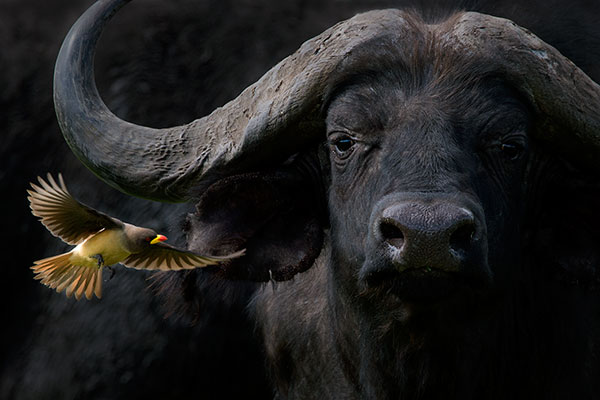 SB: What advice do you have for those looking at wildlife photography as a business—pitfalls to avoid or opportunities to pursue?
Eric Horan: Making a living photographing wildlife will not happen overnight so be willing to work up to it. Wildlife photography is my passion. And while photography alone is also a passion, all fields within will not bring you the same satisfaction. I was once told when assisting an architectural photographer in New York City that "most commercial photography is 5 percent art and 95 percent moving furniture." I worked in the resort market for years being a generalist, shooting everything from aerials to tabletop food. I enjoyed fulfilling my childhood dream of being a photographer, but my heart was in nature and wildlife, not shooting buildings or people riding bikes on the beach. Just keep your eye on the prize while you are doing the stepping stone work, and also working on the wildlife self-assignments. If you have good leadership skills, leading photo adventures can be very gratifying.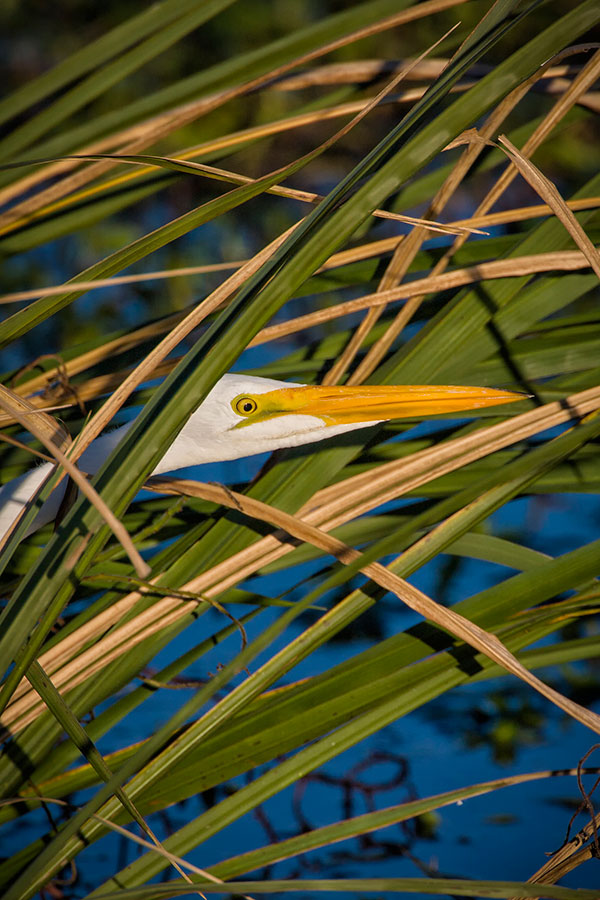 Josh Patterson: Wildlife photography has the least obvious revenue stream out of any photographic ventures I've tried. I'm still trying to figure it out! It's not for the faint of heart, requiring an enormous amount of commitment on the part of the photographer—many times without any promise of reward. I supplement income via portraiture, headshots, events, and product photography. My advice would be to have a fallback plan until you are able to support yourself through assignments and other sales. As a wildlife/nature photographer you must be proactive. Since it helps enormously to have your name out there, I've reached out to the National Park Service, U.S. Forest Service, and other agencies.
Barbara Fleming: Know what you love and be comfortable with working outdoors. Many hours are spent outside in extreme weather conditions, with biting bugs and plenty of dust, or in other areas of the world, extreme cold. You must have a passion to be willing to be out in the environment and wait for hours to capture, at times, a mere second of action or a look or just the right light. For me it's all worth it once I connect with the animal and even if I sometimes miss the shot I am happy with the day.
It takes a lot of patience and knowledge of animal behaviors to be able to know your subject and capture an image that is intimate and connects with your viewers. One also must know that it takes time to build a business with your work. There is a huge amount of competition throughout the world. Photography is not only a technical skill, but a creative vision that adds drama, evokes curiosity, and accentuates the emotional connection to the image.
Sean Crane: You can market your work from anywhere, so to be completely practical, it certainly doesn't hurt to find an inexpensive place to live. Easier said than done, of course, but something to consider. Also, you'll want to diversify—definitely diversify. No single revenue stream will likely be enough to sustain a full-time career (although there are always exceptions). And learn a thing or two about business. There are amazing photographers who are unsuccessful because they are terrible at business. Meanwhile, there are a lot of mediocre photographers who are quite successful because they are great at business.
SB: What was your best wildlife photo project?
Barbara Fleming: It was one that I planned for over two years during which I tried many times to achieve what I wanted but failed. As Ansel Adams once said, "You don't take a photograph just with a camera. You bring to the art of photography all the pictures you have seen, the books you have read, the music you have heard, the people you have loved." I quite often begin a project after seeing a work of art or film that moves me. For example, I had an opportunity to study Rembrandt's artwork while in Amsterdam and really fell in love with his use of shadows and light to draw the viewer into the image. For me it portrayed depth and intimacy. It impacted me emotionally. So I began to create, in my mind's eye, an image from Africa that would have similar elements. I began to work with the African Cape buffalo, as it would provide me with a dark palette of a powerful animal. As I said, it took me more than two years to capture the image that I wanted, but in the end it was exactly as I had hoped.
Sean Crane: Since I sell mostly stock, I finance and plan my own wildlife trips. My favorite locations always feature plenty of willing local subjects and the ability for me to be alone in nature with them. I love a good guide, but going it alone is always preferable if I'm confident I can find what I'm looking for. The Falkland Islands was one such trip. It was just five different species of penguins (among other furred and feathered creatures) and me for a couple of weeks. Tasmania was also a favorite. I had help from a few guides along the way, but mostly it was just me and a rental car exploring the island and all its amazing flora and fauna. As for lucrative recent projects, advertising always seems to pay the most. I recently had one of my river otter images used in a billboard. I was able to market it myself so I did not have to pay the 50 percent commission going to a licensing rep.
Josh Patterson: Definitely working with the Wildlife WayStation, an animal sanctuary in the Angeles National Forest. I documented the evacuation of the sanctuary during the Sand Fire, a wildfire that burned in the Angeles National Forest east of the Santa Clarita Valley in Los Angeles County, California, in July 2016. I spent a full 24 hours in the thick of it. It was harrowing, terrifying, and a weird mix of boredom and adrenaline.
Eric Horan: Leading 10 photographers to Costa Rica, with my wife and partner Jan, was a total pleasure and an incredible life experience. I'd have to say taking part in a sailboat delivery from Hilton Head Island, South Carolina, to Jacksonville, Florida, remains at the top of the list of my most satisfying experiences—images which ended in a cover for Smithsonian magazine.
Resources
Sean Crane: seancrane.com
Barbara Fleming: flemingsafarico.com
Eric Horan: horanphoto.com
Josh Patterson: joshpatterson.photo

FEATURED VIDEO