How to Create Striking Black-and-White Images Using Photoshop (VIDEO)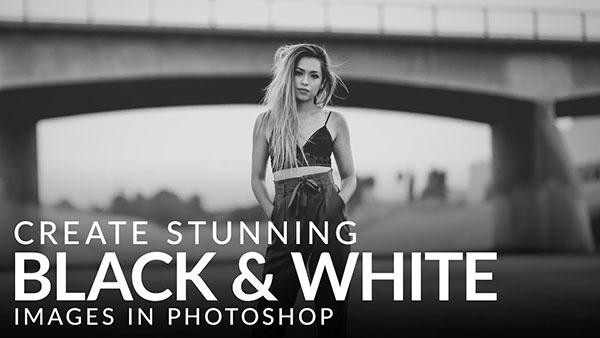 People still love black-and-white photography because of its striking, timeless quality. But you don't, necessarily, have to shoot with black-and-white film, or use a digital black-and-white filter in your digital camera to create a monochrome image.
You can, of course, use some of the software tools in Photoshop to convert your color images into stunning black-and-white shots. In the below Photoshop tutorial from Phlearn, software expert Aaron Nace shows you how to do just that.
In the video, Nace breaks down the best method for converting photos to black and white in Photoshop. In the simple tutorial, you will learn "how to use Black & White Adjustment Layers to change any image to monochrome and then use Levels to make adjustments to the brightness, contrast, and tonal values," Nace says.
As usual, you can download Nace's sample image, and try his black-and-white adjustments yourself.
"Creating black and white images is an art form all its own," he says. "Learn how to convert your images to monochrome using Black & White Adjustment Layers and make precise changes to the tonal values using Levels."
Watch more of Phlearn's videos on its YouTube channel and go visit Phlearn's website for more in-depth tutorials.

LATEST VIDEO