How to Capture Amazing Images of Birds by Shooting from a Hidden Photo Blind (VIDEO)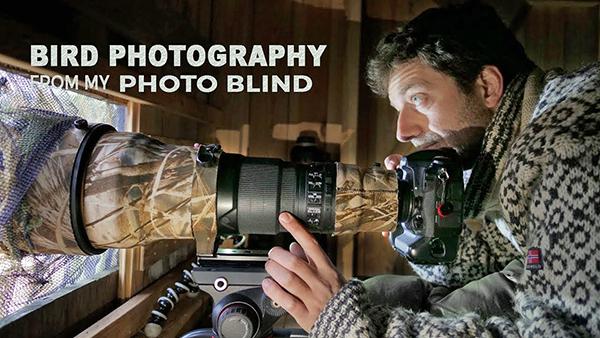 One of the hardest things about photographing birds is that they usually know you're there. Whether it's by seeing, smelling, or hearing you, our fine feathered friends are always acutely aware of your presence, especially when you have a giant telephoto lens pointed at them.
One way around this is by shooting from a hidden photo blind, as Danish pro photographer Morten Hilmer demonstrates in the below video.
"Bird photography is challenging - especially when photographing birds of prey and other shy birds like crows and magpies," Hilmer explains. "It's early morning and I am on my way to my photo blind to see if I am lucky to get some nice photos of birds. I have to get there before the sun rises, so the alarm goes off at 5am!"
Getting into the photo blind before the sun comes up and the birds awaken, is key. Once you're in the blind, though, you can't leave or you'll "blow your cover," and it's bye-bye birdie photos.
"The moment I go out from this blind, the day has ended because the birds know that I'm here," Hilmer explains.
Of course, this means you'll have to control your bodily functions during the long day inside the photo blind or find a discreet method for dealing with them. (Yes, Hilmer explains how he goes to the bathroom inside the photo blind and, no, there isn't a modern toilet in back.)
All in all, at least to us, it seems like a peaceful, meditative way to photograph birds without making your presence known.
"People think you're just sitting there waiting for a bird for two days but some days there are foxes; some days there are deers; some days, a mountain hare," he says. "I couldn't be more comfortable. I'm in my blind. I have my camera, I have my coffee and, hopefully, if I stop talking so much…some birds outside."
Watch the video and see what Hilmer is able to photograph from his secret lair. You should also check out this video where Hilmer shares the three best camera settings for photographing wildlife with a Nikon DSLR.

LATEST VIDEO