How to Buy the Right External Hard Drive for Your Photos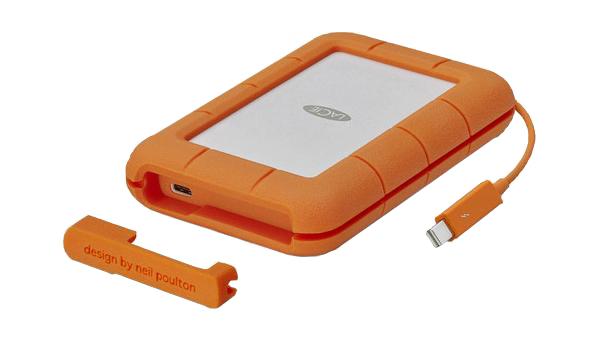 Who needs an external hard drive these days? I mean, if you have the Cloud you have everything, no? Wrong! You do need at least one external hard drive in your life to back up your photos. Here's a handy checklist to help you select the best model(s) for you.
What do you call a photographer who has all of their chickens in one basket? If you wait until their hard drive crashes, you call them a photographer without any chickens.
A secure back-up system is an essential element of good work habits. Best practices mandates a multifaceted back-up plan that includes online (Cloud), local (hard drive) and portable (external HDD) storage. Nitpickers like me even keep images on original SD cards for a few months, too, just in case. There is no such thing as being too careful.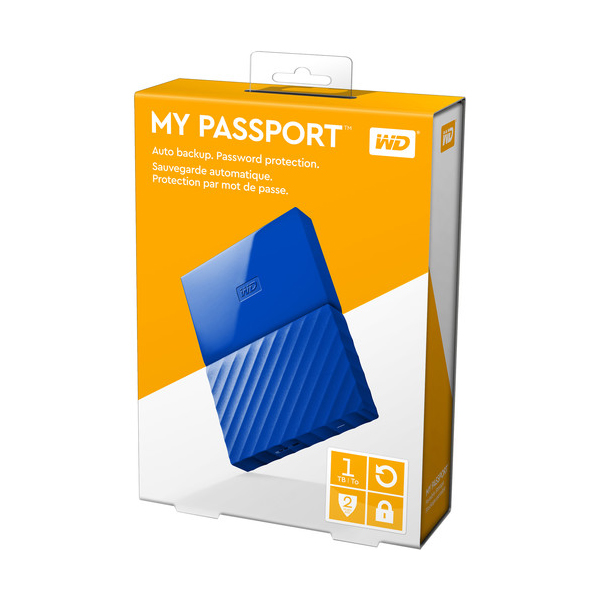 General Type and Portability
Solid State Drives (SSD) are very fast and have fewer moving parts, but are often more expensive and typically have less storage capacity. Spindle drives use spinning platters and are generally slower, bigger and cheaper when compared head-to-head with SSD.
A desktop HDD (Hard Disk Drive) is a common choice if you plan to leave it tethered to your computer. Portables are more suitable if you need to move the external storage from computer to computer or want to use it with a notebook computer while on the go. Those are the two basic options, Desktop and Portable. A third popular choice is the NAS (Network Attached Storage) drive that is connected to your home network and can be accessed from anywhere you find an internet connection. NAS drives can be shared easily by all family members.
Physically, think of a desktop HDD as being about the size of a college dictionary. Portables, on the other hand, range from the size of a deck of cards to about the size of a cigar box. Portables offer the added advantage of being easier to rescue in an emergency (find recommendations for a "Grab and Go External Hard Drive" in my 2017 article 7 Essentials For Managing Photo-Related Emergencies). NAS drives are generally larger capacity and larger overall because they can sit anywhere on your network and rarely need to be moved.
Capacity
Sizes range from 1TB (Terabyte which equals 1,000 Gigabytes) to 48TB or greater. Capacity, to a certain extent, determines cost. For most photographers, an external drive in the 2TB to 8TB range is sufficient, but my advice is to always buy more storage than you think you need.
Computer Compatibility
Most HDDs work with both Mac and Windows computers, but check to confirm. Some come preformatted in one OS or the other, so check that too.
Interface
Select the type of interface you need (Thunderbolt, Firewire, eSATA, USB Type-C et al). Some drives come with multiple interfaces and/or cables and adapters. Be aware that USB 3.0 drives are backward-compatible with older USB 2.0 computers.
Don't know which interface you need? Check your computer manual.
Drive Speed
This spec tells you how fast the internal platter is spinning, and it's expressed as Revolutions Per Minute, or RPM. To a certain extent, faster drive speeds equate to faster data transfer, all else being equal. Obviously, this specification doesn't apply to SSDs which do not contain spinning platters.
Maximum Data Transfer Rate
This is a spec that many drive makers don't mention. It's usually expressed in MB (Megabytes) per second, or MBps. But don't confuse Megabits per second (Mbps) with Megabytes per second (MBps). There are eight (8) Megabits in one Megabyte. Therefore, a data transfer rate of 480Mbps equals only 60MBps. And remember that these are maximum speeds, not necessarily sustained speeds.
When making comparisons, be sure to compare Read speed and Write speed individually as the specs are not interchangeable. Also note that USB 2.0 has a maximum transfer rate of 60 MBps whereas USB 3.0 is 10X faster.
Power
Want to plug the HDD into your computer and not fool with AC adapters or AC power cords? Then look for a drive that is Bus Powered. If it is not powered via the computer bus directly, a drive must have an external power supply of some type. HDDs that are Bus Powered are an absolute must for true portability.
Encryption
Typical encryption offered is 128-bit AES (Advanced Encryption Standard). Encryption can protect data from prying eyes but can slow down the Read/Write speed (data transfer rate) by as much as 20% in some cases. On some HDDs, 256-bit AES Hardware Encryption is available.
Rugged Protection
If you plan to travel with your portable HDD you'd be wise to invest in a model that offers shock resistance as well as protection against dust and moisture. Some portable drives will withstand a drop of 4-feet or more, up to one ton of crush pressure and IP54 dust/water resistance. Click here for a detailed explanation of IP Ingress Protection (international standard IEC 60529) and what the numerical IP ratings mean.
Back-up Software Bundle
This may or may not be important to you, but many drives come with full or lite versions of back-up software. Even in its crudest form, archiving software is useful if it automatically does something we rightfully should do regularly with extreme diligence, i.e., back up our images and other important data.
Price
Cost is always a factor, but you may be surprised to find external HDDs are much less expensive than you'd imagined. You can buy a name brand 8TB desktop drive with USB 3.0 and many other features for less than $150. And when it comes to portables, 1TB pocketsize drives start at around $50.
Brand
To each his own. I've used many different brands over the years and have suffered only a couple of failures. Personally, I like LaCie portables and Buffalo desktops. I've been blessed with great success with these two brands, but I've also had good luck with Seagate and Western Digital (WD) spindle drives and Samsung SSDs. Likewise I've heard excellent things about OWC (Other World Computing) products although I've never used them myself.
Extra Features
No space to include everything, but here are a few features you might see and wonder about.
RAID stands for Redundant Array of Inexpensive Drives (sometimes written as Redundant Array of Independent Drives) and can be configured to improve transfer speed (RAID 0) or to create an exact mirror image of your data (RAID 1). It's that last configuration that's important to photographers. A good RAID 1 setup stores two copies of everything. If one drive craps out, the other is still there.
Buffer, also known as a disk cache, is a small amount of volatile (non-permanent) memory that stores data the drive controller anticipates will be fetched so as to shorten the length of time needed for data retrieval. Bigger is always better.
Data Recovery Services are offered by some drive makers, LaCie in particular. The feature is self-explanatory, but be sure to read the terms and conditions.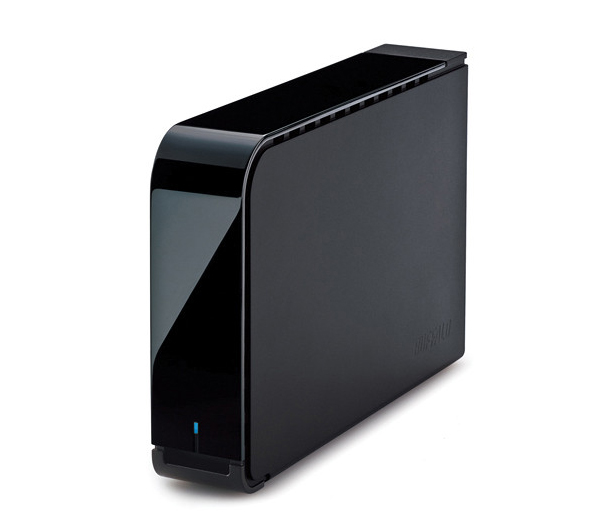 Color is a matter of personal taste, of course, but I must admit that I favor the bright orange rubberized wrapper on my LaCie portable drives. They show less dust and fewer fingerprints than my shiny piano black desktop drives and should be easier to find if I ever need to grab them in a hurry.
Warranty terms range from the standard one year up to five years. Three years is about average.
—Jon Sienkiewicz

FEATURED VIDEO