Here's Why a Telephoto Lens Is Better for Landscape Photography Than a Wide-Angle Lens (PHOTO)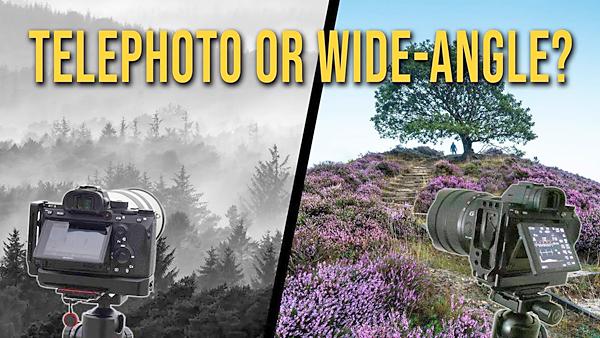 Many photographers are under the impression than a wide-angle lens is the best choice for landscape photography because of the expansive vistas involved. But according to acclaimed pro Mads Peter Iversen, going long often results in better images.
Iversen is a Dutch landscape photographer known for a minimalist approach to nature photography, and the impact of his images is due, in part, to his ability to simplify complicated scenes. In the behind-the-scene video below, you'll witness two landscape photography sessions and see how the long end of a telephoto zoom lens comes to the rescue.
Iverson admits that in both of his sessions, "I had a preconceived idea of making a wide-angle photo," having planned to use the images for a tutorial on wide-angle sunset photography. But that's when his ability to adapt to a situation saved the day. As you see, the end result is a gorgeous shot of a lone tree at sunset, and some stunning black-and-white fine art photos.
Iverson begins in the beautiful rural countryside of Denmark as the sun begins to drop below the horizon. He sets up his tripod and mounts a 12-24mm lens on his camera. After surveying the scene and making couple nice shots, Iversen scraps the wide-angle zoom, and moves back to capture the same scene with a 24-105mm zoom. Finally, you'll see the magic he creates with a 100-400mm telephoto zoom.
The second session is a bit different, but the impact of a longer lens is still the key. In both settings you'll not only learn a lot about lens choices, but plenty about composition, lighting, and more. After watching the tutorial, head over to Iverson's YouTube channel for more great landscape photography tips.
And don't miss the recent video we shared from another top pro, demonstrating the worst lens mistake you can make with landscape photography.

FEATURED VIDEO