Here's How to Shoot Festive Candlelit Portraits and Add a Snow Effect in Photoshop (VIDEO)
The holidays are upon us, and in this tutorial you'll learn how to shoot festive candlelit portraits and add an "instant snow effect" in Photoshop. You may even want to use this technique to create personalized Christmas cards for family and friends.
Shooting by candlelight sounds like a great way to make romantic portraits, but there are a few challenges when using candles as a light source. Flickering light can often cast unflattering shadows on a model, and the slow shutter speeds necessary create pitfalls of their own.
In this tutorial, photographer Gavin Hoey explains how to resolve potential problems and make some really nice images. And once he walks you through the process of getting a great shot, he demonstrates how to add a finishing touch in Photoshop with a simple snow effect.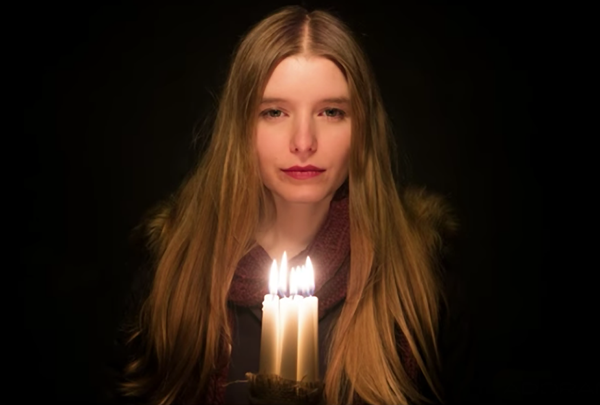 So here's the spoiler alert: The method Hoey uses to create his holiday portraits involves combining candlelight with continuous illumination from two LED lights, one to brighten the background and the other to balance light from the candles. It's easy to do, and once you add in some snow, the results are quite special.
You can find more helpful tips on the AdoramaTV YouTube channel. And speaking of the holidays, be sure to check out yesterday's story with 10 fun gifts you can make from your photos.