Here's How to Shoot Beautiful Photographs of Birds in Your Own Backyard (VIDEO)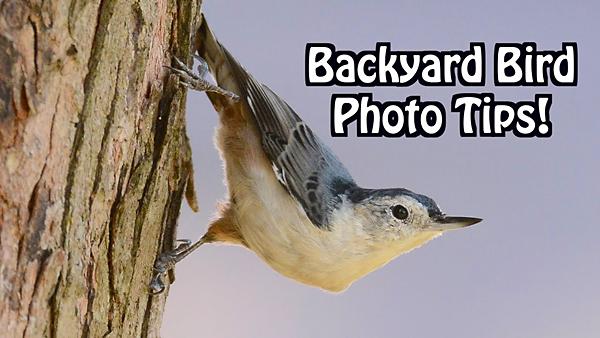 Wildlife photographers often travel far and wide to capture photographs of birds in exotic locations. But in this quick tutorial you'll see how to shoot impressive photos of our featured friends, right in your own backyard.
Justin Dutcher is an amateur nature photographer, and birds are among his favorite subjects. In the four-minute video below, he reveals the simple techniques he's developed for capturing some very impressive images without leaving home. And as you'll see in the description below the video, he manages to do so without super expensive gear.
The first challenge, of course, is to encourage birds to regularly visit your property. One way to do that is by planting shrubs, like berry bushes, that provide food for the birds. Another option is setting up a bird feeder, and filling it with the type of seeds preferred by the species you want to attract.
You can also plant trees or hedges appropriate for nesting, so hopefully you'll have a family of birds to photograph. In any case, Dutcher stresses the importance of carefully positioning plants and feeders so that they're clearly visible from from where you intend to shoot.
Dutcher says most of his best images are captured when he photographs birds at eye level, and he positions his backyard perches accordingly. When his subjects are high up in a tree, Dutcher shoots through a second floor window, rather than from the ground. The idea is to capture a full view of the bird, rather than a low-perspective shot of its underbelly.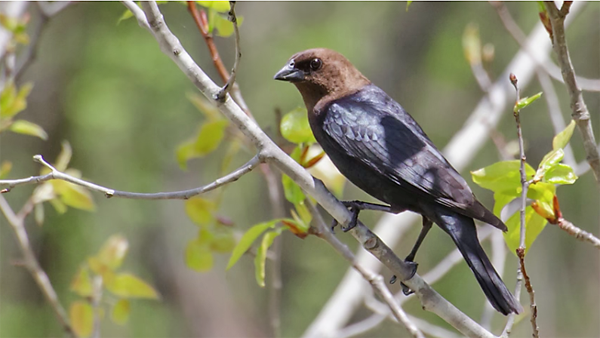 You'll also see how Dutcher minimizes background clutter, learn when lens filters can be helpful, and how to use a small hunting blind to get even closer to your subjects. He also demonstrates how to build natural-looking perches to get the birds right where you want them, and how a bit of bait can increase your odds of success.
There are more wildlife photography tips on Dutcher's YouTube channel. And be sure to look at our earlier tutorial, demonstrating how to photograph birds in flight.

FEATURED VIDEO