Here's How to Add Flash to Nighttime Portraits Without Crazy Long Exposures (VIDEO)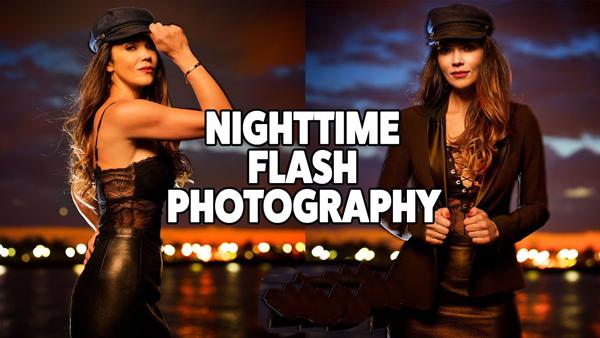 If you've ever tried shooting nighttime portraits against a bright city skyline, you how difficult it can be for a subject to remain motionless for a 30-second exposure so both she and the background are properly exposed. Fortunately, there's a simple solution to this type of portraiture, as you'll see here.
The answer to this conundrum is using flash, and in this quick tutorial from AdoramaTV, New York celebrity photographer David Bergman demonstrates how it's done in just 12 minutes. The good news is you don't need any fancy equipment to employ this technique, and Bergman provides a list of the gear he used in the description below the video.
In this behind-the-scenes tutorial you'll watch Bergman photograph a model in New Jersey at night, with the sparkling skyline in the background. Before demonstrating his method for using flash to illuminate the model, Bergman walks you through his pre-shoot preparation and describes important camera settings, the reasons for selecting the gear he used, and other key technicalities so you'll better understand what you see in the video.
Bergman also provides a very helpful explanation of the difference between using flash for portraits during the day, in direct sunlight, at dusk, and at night. After watching this episode we think you'll consider using flash whenever you shoot portraits photographs outdoors, regardless of the time of day.
Along the way, you'll pick up valuable tips on exposure, composition and positioning a model. And be sure to pay close attention when Bergman discusses flash duration and ghosting in nighttime photography.
You can find more helpful videos on the AdoramaTV YouTube channel. And be sure to check out a recent tutorial we posted, with a detailed introduction to basic flash techniques.

FEATURED VIDEO