GALLERIES
You are here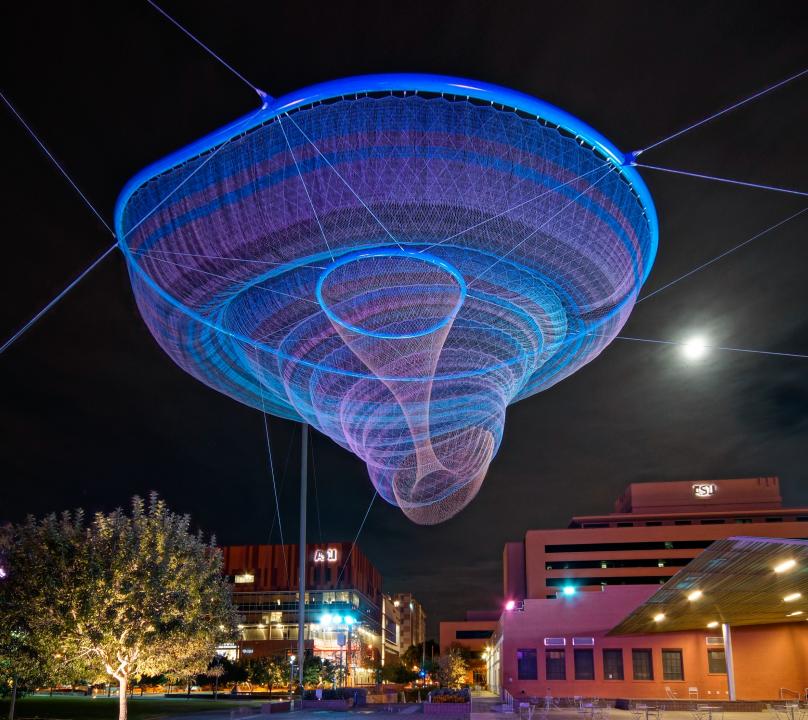 This image is of a public art sculpture on the Arizona State University campus in downtown Phoenix is titled "Her Secret Is Patience" by Janet Echelman. The title is a quote from Ralph Waldo Emerson.
Image captured with a Sony A99 body/Carl Zeiss 24-70mm lens mounted to a tripod to allow for a 20 second exposure. To capture the detail in the sculpture, f/11 was used and an ISO 200 to minimize noise.
The two building perspectives were corrected and the image was cropped using DxO Viewpoint.
The photographer is Nick Reed.

Her Secret Is Patience
Views: 478
Dimensions: 2486x2216
Size: 1882kb
Filed Under: