Guitars & Cadillacs
Being a musician, a visit to the historic Sun Studio was a must-see tour on a recent trip to Memphis, Tennessee. I selected black and white on my Nikon D300 to capture an authentic feel of the 1950s era inside and outside. Upon leaving the building, a 1955 Cadillac pulled up to drop something off. I had just a minute to get set, compose, and snap off a couple of shots. This classic car under an historic landmark reminded me of one of my favorite country songs, "Guitars, Cadillacs."
—Gerald Swede
Wayne, NJ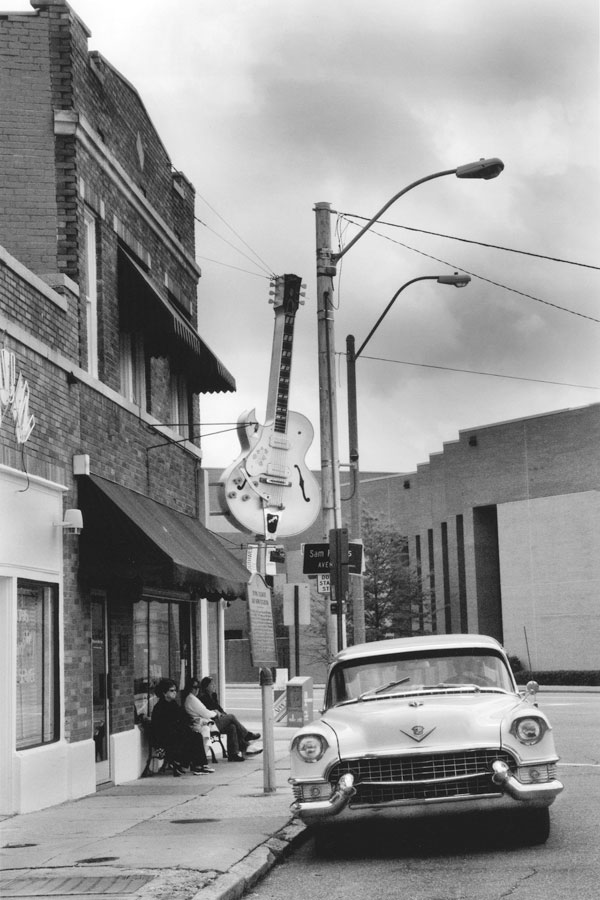 Please Read This
The premise of "Talking Pictures" is that every picture has a story. We invite you to send quality prints (only) and a short narrative on why you took the picture or how, in retrospect, it brings up thoughts and feelings about the subject.
We do not return submissions. By sending us an image and text you grant us permission to publish it in this magazine and on our website. If you have any questions, please e-mail us at: editorial@shutterbug.com.
Send submissions to: Talking Pictures, Shutterbug, 1415 Chaffee Dr., Suite #10, Titusville, FL 32780.

FEATURED VIDEO