Great Portraits in Harsh Midday Sun? Learn How in This Video from Pro Photographer Manny Ortiz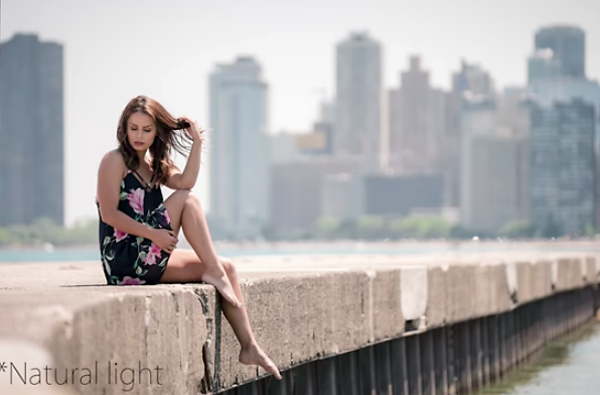 Now that the days are getting longer and summer is barely two weeks away, photographers are spending more time outdoors, often shooting under less than ideal light. In the video below, portrait photographer Manny Ortiz demonstrates how to take amazing portraits in high-contrast situations when the sun is high in the sky.
We recently spent some time with the Chicago-based Ortiz on a flight from California, discussing his unique ability for capturing the personality of his subjects. He's also a good instructor, as you'll see in the quick tutorial below from Chicago's North Ave. Beach at the worst time of day for making portraits.
Ortiz demonstrates a number of posing tips and light-placement techniques that make harsh shadows and squinting models a thing of the past, as he uses a single off-camera light to even out nasty shadows and other problems when the sun is directly overhead.
You can find more videos from Ortiz on his YouTube channel. And be sure to subscribe to Shutterbug's YouTube channel with instructional tutorials for serious photographers, including this video with five tips on getting great light when shooting outdoor portraits.

FEATURED VIDEO