GALLERIES
You are here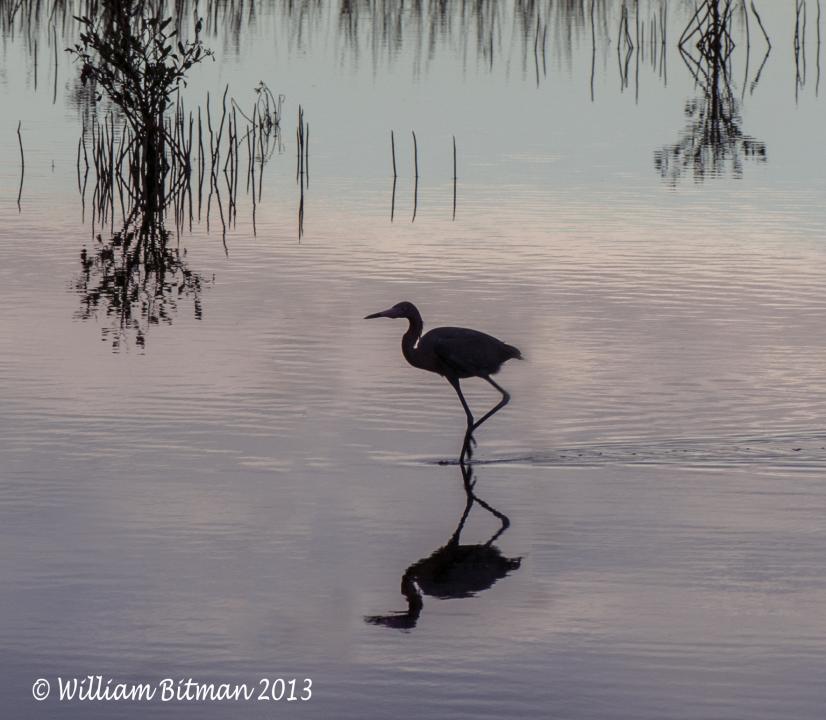 Great Blue Heron Silhouette at Sunset
Nikon 300 fitted with Nikon 70-200mm f/2.8 VR set at 200mm.
ISO 200. Aperture priority mode: f/10. 1/250th second.
Camera set on Gitzo carbon fiber tripod with Arca Swiss ball head.
William Bitman, Baltimore, MD.
I had spent the day at the Blackpoint National Wildlife Refuge (NWR) in Florida.
I was photographing flying egrets, herons, spoonbills, etc.
As the sun was going down, and I was just about ready to pack up my equipment,
one last great blue heron stayed to fish.

Great Blue Heron Silhouette at Sunset
Views: 237
Dimensions: 1768x1542
Size: 1469kb
Filed Under: