The Goods: Our Favorite Cameras and Lenses of the Month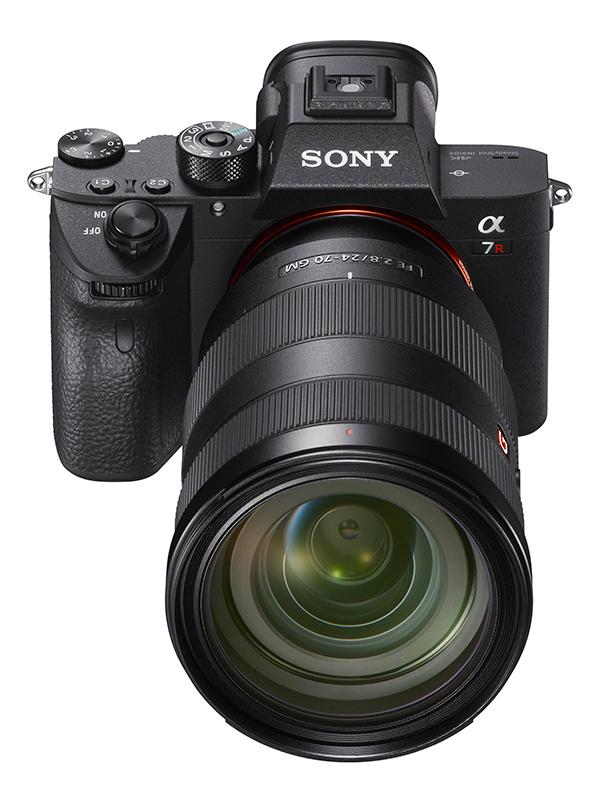 Dynamic Shooter
Better, faster, and more dynamic? That's how Sony describes the new A7R III, which, as its name suggests, is the third iteration of the company's top-of-the-line full-frame mirrorless camera. We got a chance to shoot with the 42.4MP A7R III during the PhotoPlus Expo show last year and it lives up to the hype. The Sony A7R III can fire off 10 frames per second (fps) continuous bursts at full resolution with a faster, revamped autofocus system offering 399 phase-detection AF points. The camera also boasts what Sony claims is 15 stops of dynamic range for image capture, and can shoot 4K video across the full width of the full-frame image sensor. Other features include a Silent Shooting mode to help wildlife photographers capture wary animals without the sound of a noisy shutter clacking away; five-axis optical image stabilization; a rear touchscreen and multi-selector joystick for making quick changes to settings; dual SD card slots; and a much-needed battery boost, offering 2.2 times the capacity of the previous model. You can read our full review here. You can view some high-resolution test images we shot with the Sony A7R III here. And you can see a video preview of the camera we shot at PhotoPlus Expo here.
Sony A7R III
$3,200
sony.com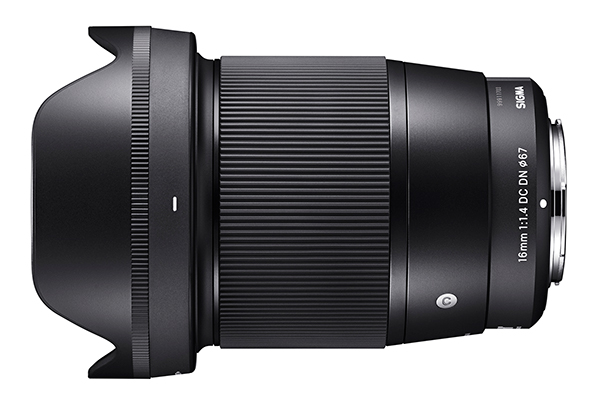 Sweet Sixteen
You'll be able to go fast and wide with your mirrorless camera thanks to Sigma's new lightweight and surprisingly affordable 16mm f/1.4 DC DN Contemporary lens. Designed for APS-C mirrorless cameras in Sony's E-mount and Micro Four Thirds-based systems, Sigma's 16mm f/1.4 is the "world's first" interchangeable lens for E-mount cameras to offer a 24mm focal length (in 35mm equivalent) at the bright f/1.4 aperture. For Micro Four Thirds models, the Sigma lens offers a 32mm focal length (35mm equivalent) at f/1.4, which is a rarity for this type of camera. The Sigma 16mm f/1.4 Contemporary is comprised of 16 elements in 13 groups and is surprisingly compact and lightweight, weighing in at just over 14 ounces. This lens is designed to minimize optical aberrations and offers more resolution when shot wide open and throughout the aperture range. The optical design and stepping motor provide smoother autofocus during video shooting, while the mount features special sealing for a dust- and splash-proof design.
Sigma 16mm f/1.4 DC DN Contemporary
$449
sigmaphoto.com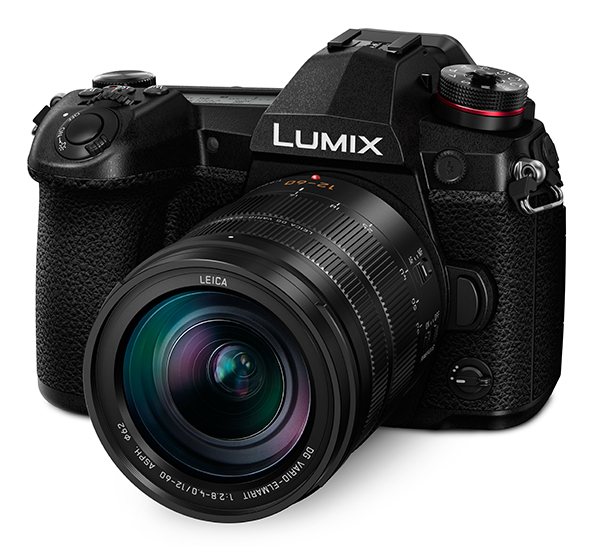 Image Conscious
When it announced the Lumix G9 last year, Panasonic was quick to emphasize that this mirrorless camera was designed for optimum performance in still photography. Unlike the Panasonic Lumix GH5, which is mainly known for its robust feature set for videographers, the G9 is a photographer's camera. As such, it offers blazing speed, premium image quality, and a host of other powerful features for shooting photos. The Panasonic G9 boasts a 20.3MP Live MOS sensor, with the capability of providing 80MP in-camera images in JPEG/Raw formats. Panasonic says they've dramatically improved the G9's in-body image stabilization, with a claimed 6.5 stops of compensation, with or without Lumix Dual I.S. 2.0 lenses. Speed upgrades in the G9 include what Panasonic claims is the world's fastest AF performance of 0.04 seconds, as well as high-precision subject tracking. The company also boasts that the G9 delivers the "fastest in class" burst capability, with 20 fps continuous shooting and 60 fps in AFS. The real key to the new Lumix G9 is the superior image quality that's due, in part, to its new sensor designed without a low-pass filter. Also contributing is the G9's Venus Engine 10 processing technology, said to deliver a wider dynamic range, superb color rendition, and natural-looking results.
Panasonic Lumix G9
$1,700
shop.panasonic.com
Long Shot
Tamron's powerful 100-400mm f/4.5-6.3 Di VC USD ultra-telephoto zoom gives you lots of focal range without weighing you down, or overstuffing your camera bag. Made for Canon and Nikon full-frame DSLR cameras, the 100-400mm Tamron lens delivers Vibration Compensation (VC) image stabilization at up to four stops, along with fast and precise autofocus. The lens features an advanced optical design with three LD (Low Dispersion) elements, as well as Tamron's proprietary eBAND coating, which are said to deliver superior aberration reduction and protection against ghosting and flare. Best of all, the Tamron 100-400mm f/4.5-6.3 Di VC USD is the lightest in its zoom class, weighing just over 39 ounces and measuring 7.7 inches. Tamron also offers an optional Arca-Swiss-compatible tripod mount with an easy-to-grip shape and quick, secure mounting. To learn about the lens, watch our hands-on video from PhotoPlus Expo: http://bit.ly/2h60esb.
Tamron 100-400mm f/4.5-6.3 Di VC USD
$799
tamron-usa.com
The Goods spotlights the hottest premium photo gear out there. If you have a product you'd like considered for The Goods, e-mail images and info to editorial@shutterbug.com.