GALLERIES
You are here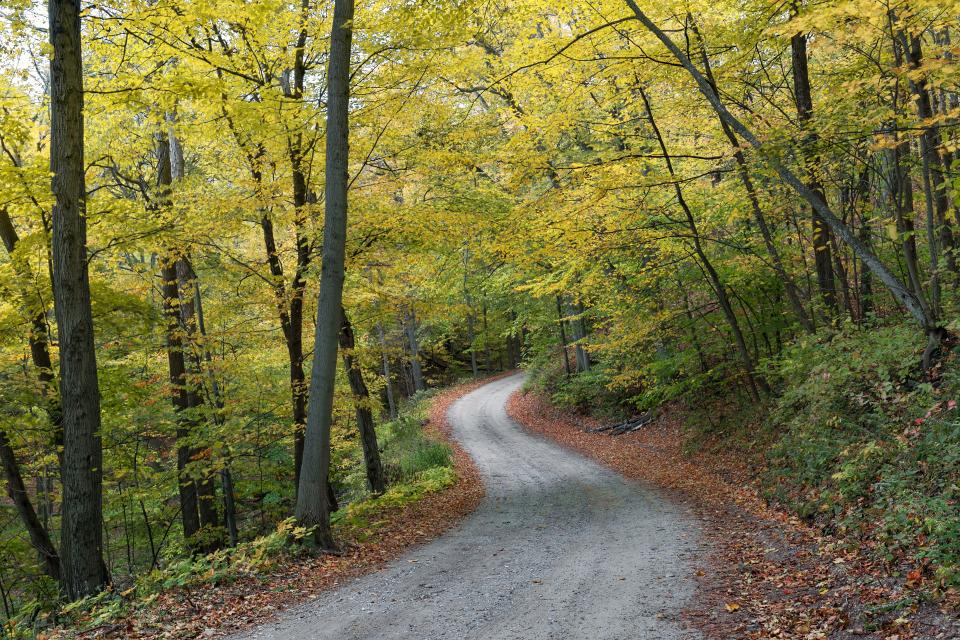 This is a photo of Basch Road in the Port Oneida Rural Historic District of Sleeping Bear Dunes National Lakeshore, Port Oneida, Michigan. There is a more famous "scenic drive" in the park that is always overflowing with visitors in the fall, but this spot is just as interesting and a lot less crowded.
Canon 5D III, f/11, 0.6 sec (on a tripod), ISO 200. Canon 16-35 L lens at 35mm.
Photoshop was used to enhance the colors at the top of the image.

Golden Curve
Photographer: Paul Mrozek
Views:
Dimensions: 4800x3200
Size: 11089kb