Get The Most From Your Tele Zoom: Mirror Lockup Tips & Techniques
At my workshops and lectures I am often asked by photographers how I am able to get sharp images at slow shutter speeds out of the affordable 70-300mm zoom I use for backpacking while they are unable to get sharp images with their 70-200 f/2.8 pro lenses. It is true that when it comes to lenses, the price tag does match the quality in terms of durability and sharpness at wide apertures. But by the time my carry-along backpacking lens is stopped down to f/8, it is nearly impossible to tell the difference between photos taken with it and images taken with the most expensive pro lenses. Honestly, the lack of sharpness in photos has less to do with the tele lens you are using than it might seem and more to do with long lens technique.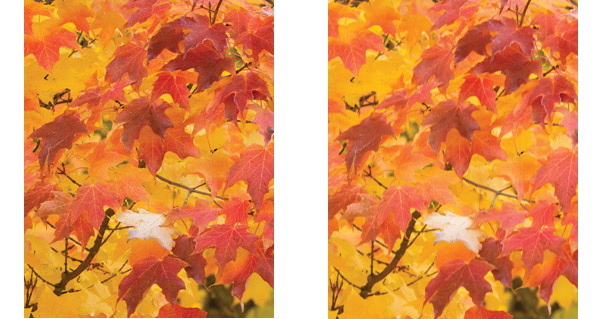 But, many say, I am shooting from a solid tripod support. While that is a good first step it does not eliminate the last remaining source of vibration in the SLR system. Though it may seem trivial, on any D-SLR, the movement of the mirror as it slaps up right before the shutter opens causes a small amount of vibration that travels through the entire camera/lens system. At fast shutter speeds, this "mirror slap" is rarely a problem because the shutter is not open long enough for the vibration to affect the image, but as shutter speeds slow this small amount of vibration can actually make it impossible to capture a sharp image.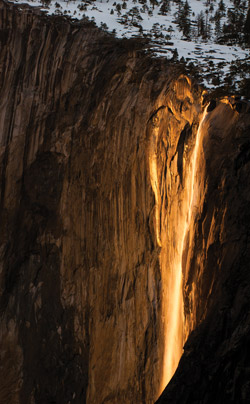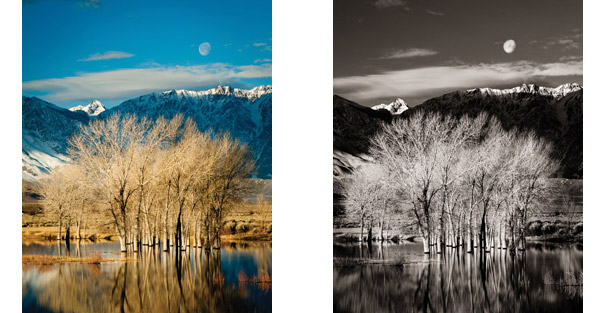 While each camera, lens and tripod combination is slightly different, a good rule of thumb is that any shutter speed between 1/125th of a second and 1 second can have this vibration issue. On my own equipment, tests show that shutter speeds of 1/15th or 1/8th of a second are the worst, and the issue also becomes more pronounced at focal lengths greater than 200mm.
The solution is an oft-overlooked feature called Mirror Lock-Up. This allows the camera to separate the mirror raising action from the shutter opening/closing action. Most professional photographers already use a cable release at slower shutter speeds to help reduce any vibrations that might be caused by pressing the regular trigger button. So when using Mirror Lock-Up, a photographer simply pushes the cable release first to raise the mirror and then again to fire the shutter, waiting about 5 seconds between these two actions to allow any vibration to stop.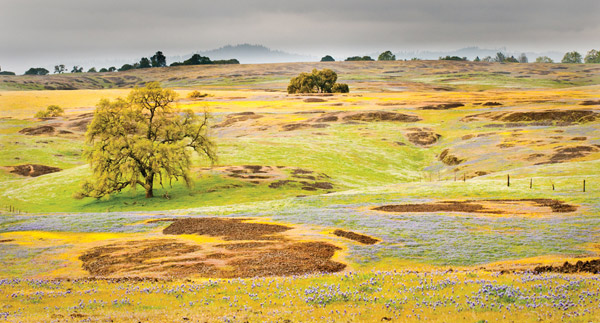 While each camera brand and model is slightly different, my professional level Nikon cameras have a Release mode dial on top, just to the left of the viewfinder, that allows me to easily switch from Multiple Frame Rate to Mirror Lock-Up. Because Mirror Lock-Up is one of the most costly features to include in a camera, in the past it only appeared in expensive, professional level camera bodies. But as the market became more competitive and camera manufacturers search for new ways to sell their products, Mirror Lock-Up is becoming a more standard feature in affordable, consumer level cameras.
Photographers shooting cameras that don't offer Mirror Lock-Up should try to avoid "danger" shutter speeds at all costs by adjusting ISO or aperture. However, if this shutter speed range is simply unavoidable, a solid tripod, a cable release and a lens weight like a beanbag will all help fight vibration. Photographers without Mirror Lock-Up cameras should also be sure to always shoot several exposures, since one might come out sharper than the rest.
So instead of returning that brand-new telephoto lens that doesn't seem to be delivering clear images, first try eliminating all vibrations by using Mirror Lock-Up. Getting tack-sharp photos doesn't have to be expensive, or difficult. When the light starts to fade and shutter speeds slow down, it's all about locking down the tripod and locking up the mirror.

FEATURED VIDEO