Freebie Alert: Download This 15-Page How-To Guide to Luminosity Masking for Great Landscape Photographs
If you've ever marveled at a spectacular landscape photograph and wondered how it was made, there's a good chance the photographer employed a luminosity masking technique in Photoshop that provides extremely precise control over post-processing adjustments.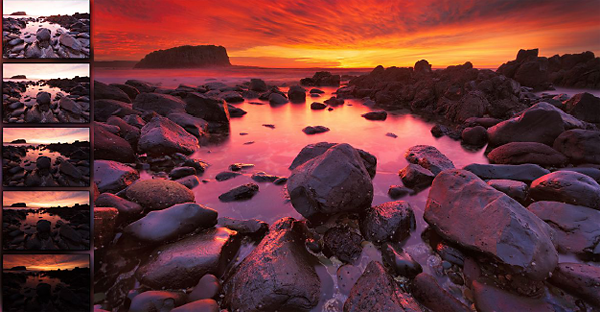 Australia-based landscape photographer and Photoshop instructor Steve Arnold says "Luminosity masking is a 'turbo-charged' version of regular layer masking that enables you to create masks based upon the brightness of the pixels in your images." You can download his free, 15-page "Introduction to Luminosity Masking" to start using this technique yourself.
When you download the PDF you'll have an opportunity to upgrade to Arnold's comprehensive course for an additional $17, but we took a look at the free introductory version and it's really helpful for those just getting started.
Arnold offers a wide assortment of both subscription-based and free content on his Post Processing Mastery website, with tutorials designed for both experienced and beginning Photoshop users. His free "Introduction to Luminosity Masking" begins by explaining the technique, before using sample images to walk you through the process.
Once you've read through this helpful guide you'll be able to move on to applying what you've learned to your own images with stunning results. So go to this link and get started, and be sure to watch a video we posted earlier on how to use layer masks to edit difficult images.