Five Lucky Photos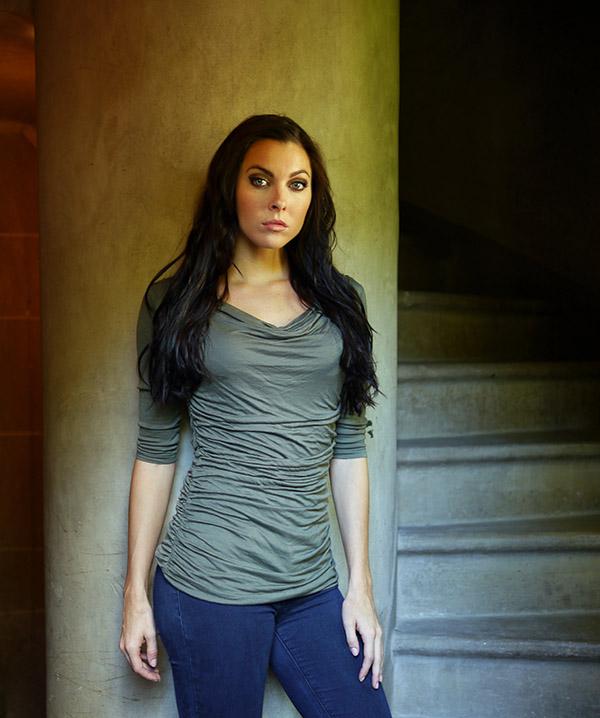 Sometimes it's better to be lucky than smart. For me, luck means getting a decent picture even though I use precisely the wrong settings, or when I use exactly the wrong equipment for the situation. Yep, I admit that I benefit from luck a lot.
The photos included in this story aren't necessarily great shots—I imagine you've done better. But under the circumstances, I'm happy with them. I probably didn't deserve to get any shot at all.
The photo at the top of this column is a good example. I was working with a very talented model at a public park. We were standing in front of an immense Victorian mansion. She found a door that I never knew existed and decided to find out what was behind it. She discovered a smallish alcove with a set of steps that spiraled up into seemingly nowhere.
When she turned around to see if I was following her, the warm light from a stained glass window flooded over her face and shoulders. I raised my camera and shot without thinking at all. (I shot it with a Panasonic Lumix DMC-G5 and Panasonic Leica DG Summilux 25mm f/1.4 lens at f/1.4, 1/60 sec, ISO 160. ©Jon Sienkiewicz)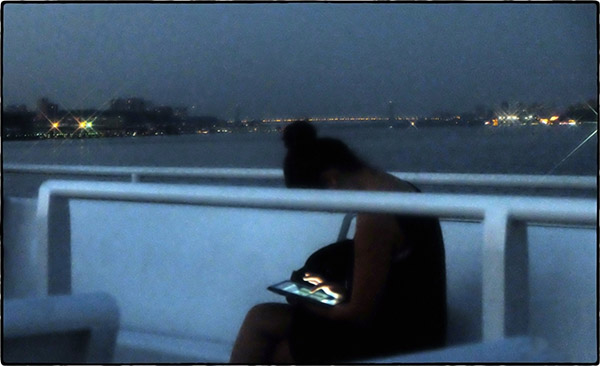 Returning from Manhattan by ferry on a fall evening in 2013, I noticed a young commuter lost in the private world of her iPad. I had been shooting Cokin special effects filters in the city and wasn't prepared for a handheld lowlight shot on a moving ship.
I had the wrong lens—the Fujifilm kit zoom that winks down to f/5.6 when zoomed out fully—but I cranked up the ISO to 6400 and tried it anyway. I like the shot. The star effects from the lights on shore? Those are from the Cokin star filter that I didn't bother to remove. See? Sometimes even when I mess up, Lady Luck has my back.
A borough near where I live hosts a parade every Memorial Day, complete with free hot dogs and soda for all. I was shooting with a Nikon D800 and a Sigma 8mm Fisheye (nice lens, by the way). I was trying to get some mustard for my frankfurter and I set the camera down on one corner of the condiment table. For the hell of it, I fired the shutter.
You can see the end of a hot dog bun in the foreground; other than that, the composition is pretty good. The shot was intentional, but what happened later wasn't. I wasn't paying attention and I accidentally processed the original in-camera using the Color Outline function on the Retouch menu. Voilà! It's a mistake but I'll keep it.
On a lark, I bought a Canon PowerShot that had been converted to capture Infrared only. I already owned a converted DSLR at the time, but I thought it would be great to be able to do some IR stuff ad hoc, without packing a larger camera, etc.
The Canon A710 was a remarkably good little point-and-shoot in its unadulterated form, so I expected the chopped camera to be good, too. Unfortunately, it did a lousy job of basically everything. Autofocus was off, autoexposure incorrect and it looked like it had been dragged behind a pickup truck for a few blocks.
Even more unfortunately, it was the only camera I had with me one day at Ringwood Manor, one of my favorite spots in New Jersey. Making a long story short, I tried a few shots anyway, and this one was a keeper—a winter infrared shot that doesn't look like an infrared shot except for the surrealistic blue sky.
My Panasonic DMC-L1, despite its anemic 7.5-megapixel sensor, is a true treasure when teamed up with good glass. If you're unfamiliar, it's a Four Thirds camera (not a Micro Four Thirds) and sold for around $2000 when introduced in 2006.
I was shooting the patterns in a window covered with bits of tape when I noticed my own reflection clearly. As I released the shutter however, the shot was photobombed by a female pedestrian. An accident, yes, but for me that makes the shot.
So now you see why it's not a good idea to delete images from your camera, even if you're pretty sure they're crappy. Wait until you download and take a more careful look. You might find a few strokes of luck, too.
—Jon Sienkiewicz

LATEST VIDEO