Five Distinguished Photographers Join the Sedona Photography Symposium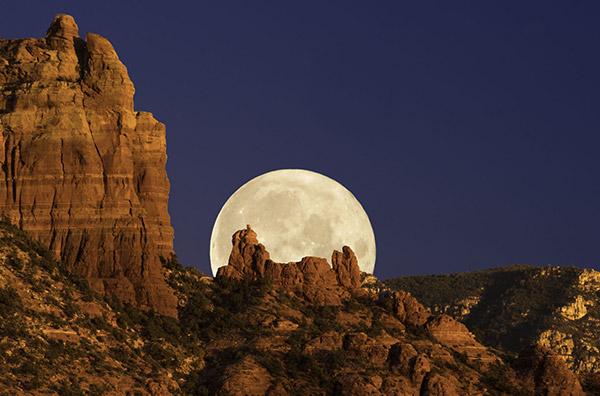 The Sedona Photography Symposium has recently added five renowned photographers to its already impressive lineup of presenters. The inaugural event on August 22 - 25, 2019 in Sedona, Arizona. Participants will not be disappointed!
Joining the Symposium are Suzanne Mathia, Gary Glenn, Cole Thompson, David Cobb, and Joe Brady. Each brings their expertise to an already prestigious lineup including Keynote Speaker Rick Sammon plus Erin Babnik, Kurt Budliger, Adam Schallau, and Scott Stulberg. "We are very excited to expand our program with this talented group, bringing more depth and variety for every photographer attending," says Sarah Dolliver, Symposium Founder.
The Symposium's theme, "Mastering Visual Artistry," emphasizes the artistic and creative side of photography in an upbeat, casual, and welcoming environment. Dolliver highlights the benefits of attending: "In one of the world's most magnificent landscapes, you'll join master photographers and learn through inspiring presentations, breakout sessions, hands-on field excursions, and special workshops. The focus will be on expanding your creative vision and building confidence in your artistic process."
A special pre-symposium workshop, "Sedona: Icons, Secrets, and Treasures," features Suzanne Mathia and offers an intimate, small-group field and classroom experience. Participants will learn from a highly acclaimed and widely published Southwestern master photographer and educator.
Enriching post-symposium workshops include "Afterglow: Shooting After Dark" with Scott Stulberg and the 3-day "Monsoon at the Grand Canyon" with Adam Schallau. Another special workshop, with Joe Brady, will teach Lightroom and Photoshop techniques that unveil the full beauty dwelling within your images.
Cole Thompson will show you how to follow your artistic vision rather than rules and formulas. David Cobb will reveal how to invigorate your images with the ideal blend of light, color, form, and expression. And Gary Glenn will light your inner fires in his seminal talk on "The Motivated Photographer."
Registration is open for the event, and space is quickly becoming limited. Check availability and register online at https://sedonaphotosym.com/SB/.
The Sedona Photography Symposium is presented by the Sedona Camera Club, a 501(c)(3) nonprofit organization dedicated to providing educational opportunities for photographers of all skill levels. John Gafford, Sedona Camera Club past president, explains, "The proceeds from the symposium will help support scholarships and educational programs in photography and the visual arts throughout the northern Arizona area."
The organizers of the 2019 Sedona Photography Symposium are grateful for the generous sponsorship of Tamron, Rollies Camera, Sedona Rouge Hotel and Spa, and the Sedona Chamber of Commerce and Tourism Bureau.
For more details on programs, presenters, registration information and more, visit https://sedonaphotosym.com/SB/.

FEATURED VIDEO