Fast Prime Primer: A Sampler Of 50mm And Wider & f/2.8 And Faster Fixed Focal Length Lenses
There are two general classifications of lenses that define how you use them in the field—zooms and single focal length, the former being a variable focal length lens that has many convenient advantages, and the latter being a single focal length that, in the group we're covering here, is what's known as a "fast" lens. Fast doesn't mean that it focuses quicker than its zoom cousins, though it might—it usually means that it offers a wide maximum aperture, anywhere from f/1.2 to f/2.8, and that aperture stays put, unlike some zooms where the aperture varies by going narrower as you zoom into longer focal lengths. And to help refine the group we're covering here we're also topping out the focal length at 50mm, which makes these lenses prime for street and low-light photography, candid and photojournalism work.
When working with these lenses you'll find that those wide apertures combined with today's high ISO cameras allow you to peer into dark areas that other lenses preclude. Also, shooting wide-open (close to or at the max aperture) in bright light narrows depth of field and allows for very fast shutter speeds, often at the highest speed your camera is capable of capturing.
So with all these advantages, why are fast prime lenses usually considered an afterthought by many photographers? For one, we all know you can't beat the convenience of a zoom; all you have to do is zoom into the focal length for the situation at hand, and bingo, it's there. Cost-wise, zooms will replace many lenses in your kit. And should the situation change, having a zoom means you don't waste time switching from one lens to the other, especially when the action gets hot.
Nevertheless, there's still a strong case for using a fast prime lens.
Here are four important points for your consideration:
1) Weight: Zoom lenses are heavier thanks to all of the moving parts and numerous elements. This is something that becomes apparent when out hiking. Install a 35mm f/1.4 lens on your rig and you are equipped for most anything from sunrise to sunset, and all without the neck strain associated with carrying a large 70-200mm around.
2) Composition and viewing: Prime lenses, especially the fast ones, are a lot brighter than the variable aperture zoom lenses and snap into focus within a heartbeat.
3) Prime lenses are generally much cheaper than a higher-priced zoom, simply because they are less complicated and easier to design.
4) Finally, using a prime lens means you really have to think about the scene in front of you and move to accommodate your thoughts within the confines of the one focal length—in short, dealing with composition while making you a better photographer and, in short, zooming with your feet.
With that in mind, let's take a look at a sampling of fixed focal length lenses from 14mm to 50mm with f/2.8 maximum aperture or faster. Please note that the focal lengths here are stated for use with full-frame cameras, and that if you are using an APS-C D-SLR multiply by the appropriate factor (1.5x for Nikon, 1.6x for Canon, for example), so a 14mm on a Nikon APS-C camera is equivalent to a 21mm lens angle of view on a full-frame Nikon, and a 50mm on a Canon APS-C camera is equivalent to an 80mm angle of view on a full-frame Canon body.
For a chart of the lenses discussed here and more, plus contact information for the various lens makers, please go to the Instant Links (www.shutterbug.com/instant-links) on our website at www.shutterbug.com and open the Prime Lens Chart found under this issue's date.
All images courtesy of the manufacturers.
Canon
Canon offers a large variety of prime lenses in most common focal lengths with a wide range of maximum apertures to match. For super wide angles, they offer the 14mm, 15mm, and 20mm, all at f/2.8. A 24mm is available in both the f/1.4 and f/2.8, followed by one of my favorite focal lengths, the 35mm in f/1.4 and f/2 versions. The 50mm focal length rates three models in f/1.8, f/1.4, and the much improved f/1.2 USM, Series II.
Note: I've used the 50mm f/1.2 version and it's the lens to choose for wicked available light situations.
Leica
Leica has 21mm to 50mm offerings for their full-frame Leica M9 digital rangefinder camera. Both the 21mm and 24mm come in f/1.4 and f/2.8 max aperture models and their 35mm comes in f/1.4 and f/2 varieties. With their 50mm you have a choice of f/1.4, f/2, and an incredible f/0.95 lens (eight elements/five groups) that when combined with the M9 can be yours for only the price of a nice pre-owned car! If you think you are throwing away sharpness with such a fast lens, guess again, as with Leica, nothing is sacrificed.
Note: Without a doubt, if you have deep pockets ($10K), the Noctilux-M is one of the most extraordinary lenses available.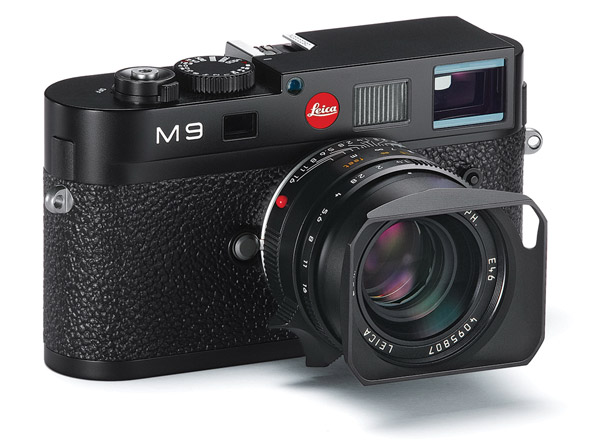 Nikon
I recently used Nikon's 10mm DX f/2.8G lens on an assignment—pretty impressive. I often work with their 14mm f/2.8, and have shot with their 16mm f/2.8 fisheye and 20mm f/2.8D. The new 24mm f/1.4G took over from their discontinued 28mm f/1.4D, a lens that is always in my travel bag. The 24mm and the 28mm fixed focal length lenses are represented in the f/2.8 class, and there are also recently introduced 35mm f/1.4G (with its improved construction and Nano coating), 35mm f/1.8G, and 35mm f/2D lenses as well. Their 50mm is now available in the improved f/1.4G and the more traditional f/1.8D versions.
Note: I recently used the 24mm f/1.4 lens for a trip to Yosemite, and regardless of the aperture, this is the lens for serious (read sharp) landscape photographers.
Pentax
Pentax offers eight fast lenses; in the DA series (APS sensor) you have the 14mm f/2.8, 35mm f/2.4 and f/2.8 macro, and the very compact "pancake" 40mm f/2.8. For the full-frame shooters, the 31mm f/1.8, 43mm f/1.9, and the 50mm f/2.8 macro and high-speed 50mm f/1.4 fill out the line.
Note: While I did not have a chance to use it yet, their fast 31mm lens looks like a very interesting lens.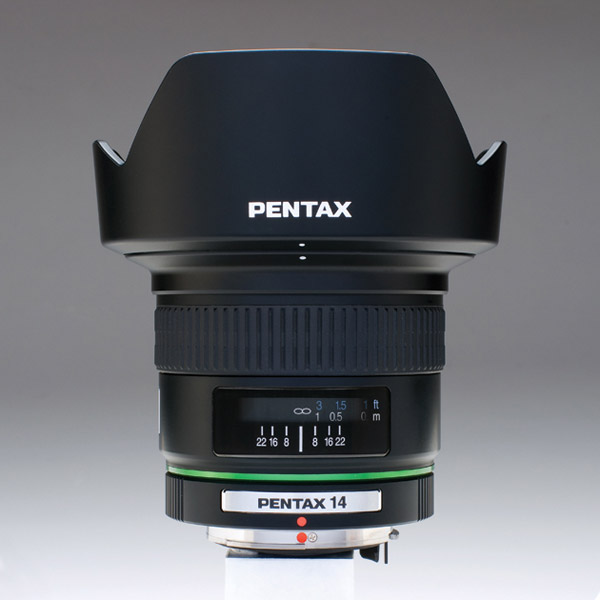 Sigma
In Sigma's DC series (APS-C sensor cameras), you have a very impressive 4.5mm f/2.8 and 10mm f/2.8 Fisheye. Their remarkable 30mm f/1.4 is the equivalent of a near 50mm lens on a full-frame camera and comes with or without their proprietary HSM (High Speed Motor) for rapid focusing in dim light.
Their DG series (full frame) is equally impressive. They have the 15mm f/2.8 Fisheye with a rear filter slot and the 20mm f/1.8 with almost a 95˚ angle of view. Working with the pros, 77mm filters can be installed on their 24mm f/1.8, 28mm f/1.8, and 50mm f/1.4 lenses but it should be noted that with its larger than normal diameter, the 50mm lens checks in at 17.8 oz. For those who like to get closer to their subjects than usual, the Sigma 50mm f/2.8 macro will get you to about 7.5" from your subject.
Note: In the offerings above, the first lens on my list, just for the sheer fun of it, would be the 15mm f/2.8 Fisheye.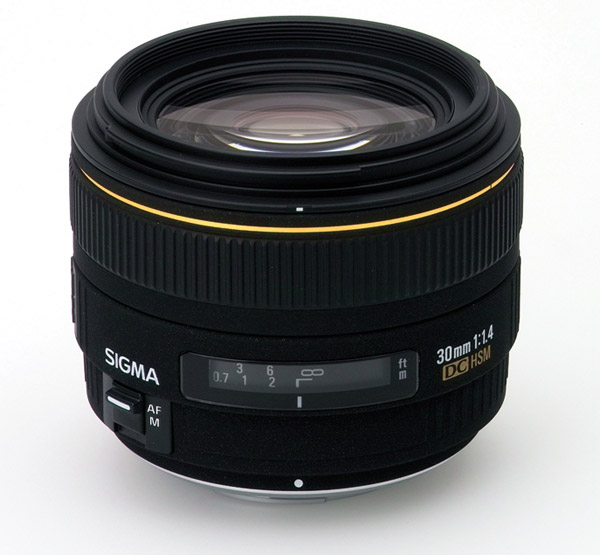 Sony
Sony has both smaller and full-frame D-SLR cameras, and they have the fast lens sector pretty well covered, especially considering you can mount both Carl Zeiss and older Konica/Minolta lenses. Optics of note include the 16mm f/2.8 fisheye (APS-C), 20mm f/2.8, 24mm f/2 Zeiss Distagon T* lens, 28mm f/2.8, 35mm f/1.8 (APS-C) and f/1.4, and the 50mm in both f/1.4 and f/1.8 (APS-C) versions.
Note: Combining the Sony 24.6MP a900 with the 50mm f/1.4 would be an awesome combination.
About The Author
Stan Trzoniec is a frequent contributor to Shutterbug. He publishes coffee-table books on nature, photography, and railroads, which are all available and autographed through his website at: www.outdoorphotographics.com. He can be reached via e-mail at: fotoclass@aol.com.

FEATURED VIDEO