Expand Your Landscape Photography Skills with These Long Exposure Techniques (VIDEO)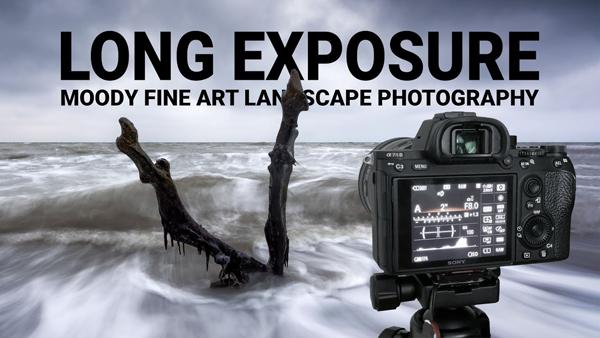 One way to expand your skills and make interesting images is to try something different. And that's what this tutorial is all about, as a Danish pro explains his approach to moody, long-exposure nature photography.
Outdoor photographer Mads Peter Iversen's popular tutorials are all about inspirational landscape photography. In the behind-the-scenes video below you'll see him capture beautiful seascape images in Jutland, Denmark on a cold moody December day. Iversen likes to keep things simple, with a clean, minimalist approach, and this outing is another example of his process.
Iversen's scene involves trees overhanging the eroding shore under dim light, and he walks you through his approach for getting sharp results with slow shutter speeds while capturing the dramatic mood of the dark, overcast day. The branches of the fallen trees make interesting foreground subjects, and he begins with some helpful composition tips.
As you'll see, Iversen moves in tight to capture small, intimate detail shots against the flowing water, as he takes care to avoid motion blur when the wind hits the branches. His first tip is to wait for the wind to slow, and trip the shutter as the waves flow out from the shore—resulting in sharp tree branches with the ethereal effect of soft flowing water.
Iversen mounts his camera on a tripod, low to the water, and begins with a shutter speed of 0.5 seconds while the waves move in and out. He then experiments with longer shutter speeds to achieve different results, and includes his exposure data on the images in the video.
In addition to trying different exposure settings, Iversen experiments with camera angles, shooting from low to the ground and from a high perspective. And his high-angle compositions are among our favorites. He also tries lenses of different focal lengths and reveals his choice of gear in both the captions and the description beneath the video.
In short, Iversen's captivating images are due to his willingness to try a variety of techniques and gear, and this video will give you some great ideas for doing just that. There's much more to see on his YouTube channel, and be sure to check out our recent story, with several great tips for capturing dramatic winter photographs.

LATEST VIDEO