GALLERIES
You are here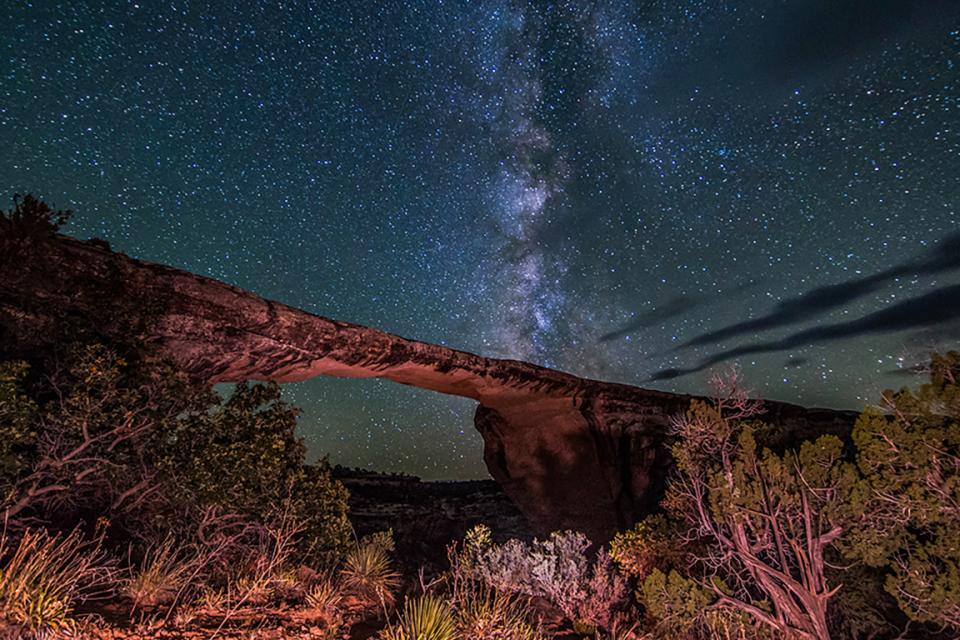 I took this shot on a short road trip to Natural Bridges National Monument in Southeastern Utah. It was one of the locations I always wanted to shoot at night and this time the conditions were about right. I had a window of about 2 hours before moonrise and it worked for me.
While I was on this trip, setting up my camera for my shot, I learned that a good friend of mine had passed away during a canyoneering accident in Zion NP. Therefore I dedicated this picture to him.
I used my Nikon D610 for this image with a Tokina 11-16mm lens at 11mm and 30sec at ISO 3200. THe light painting was done with two led lights that were placed in a 45 degree angle to the camera, giving the foreground some details.

Eternity
Photographer: Yvonne Baur
Views: 18
Dimensions: 1152x768
Size: 983kb