GALLERIES
You are here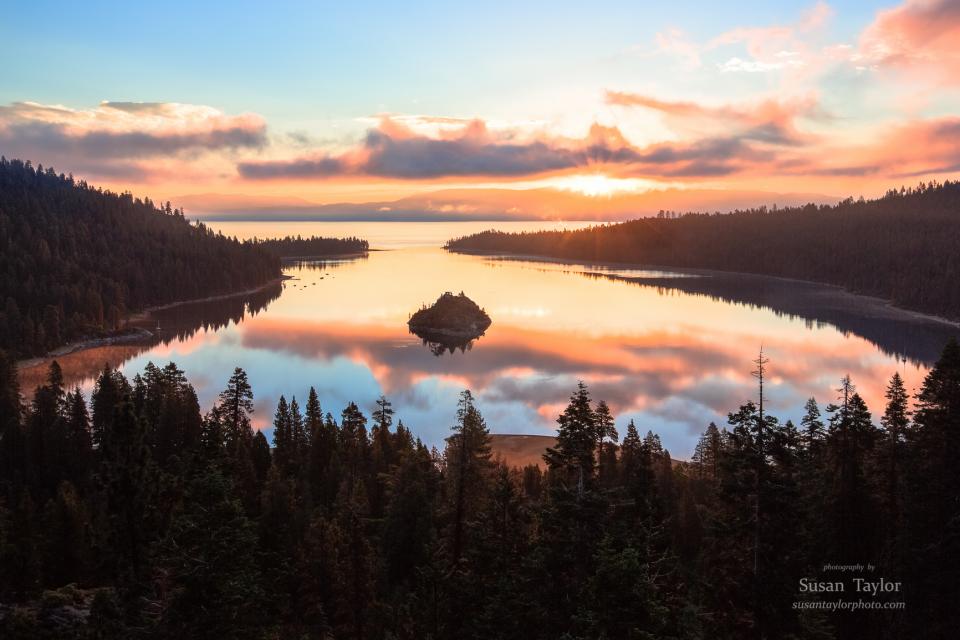 This Emerald Bay sunrise photo located near South lake Tahoe was captured the morning after a big hail storm hit Truckee and Lake Tahoe hard along with some flash flooding 2 days ago. It was well worth the travel challenges for me.
"Emerald Bay Summer Sunrise", South Lake Tahoe
Share if you like. Thanks very much!
www.susantaylorphoto.com
Camera Info.
ISO100, 29mm, 1/10th sec, f18

Emerald Bay Summer Sunrise, Lake Tahoe
Photographer: Susan Taylor
Views: 171
Dimensions: 1732x1155
Size: 1260kb