Edit WINTER Photos in Lightroom for Epic Results (VIDEO)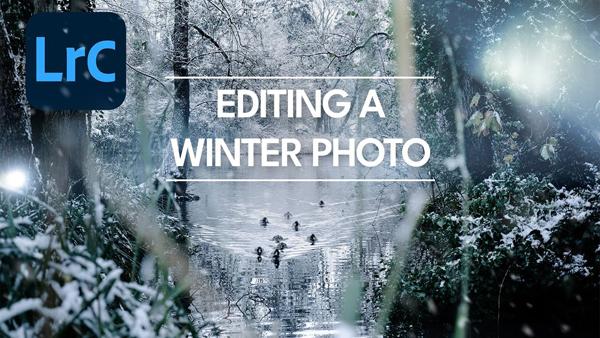 We're currently in the midst of a rather heinous winter, with record snowfall in many part of the country, and this is both good and bad news for intrepid photographers who are willing to venture out in the cold.
On a positive note, beautiful snowy scenes abound, with opportunities for stunning images just about everywhere you look. On the other hand, for those driving to work and shoveling snow, the 2023 season is a real mess.
Today we're focusing on the positive, with an enlightening tutorial from our friends at Park Cameras—a leading retailer in the UK that regularly posts very informative tutorials. In the six-minute episode below, instructor Gareth Evans demonstrates how to use Lightroom Classic to give photos a compelling "winter vibe."
As many of you know, pretty white snow often appears dirty gray in photographs because the meter in your camera is calibrated to render objects medium gray. That's why experienced shooters use exposure compensation to add in additional stop or two when photographing outdoor scenes that are predominantly covered in snow.
But getting the exposure right is only one of the reasons it's necessary to use different methods when shooting and editing winter images, and Evans has several great tips for "wintering up" your photos in Lightroom.
Evans begins with a discussion of the presets available in Lightroom. There are options for various seasons and he says, "these can be a great starting point for editing an image, or a helpful bit of inspiration for processing photos yourself and developing a unique style." And it's possible to adjust how much of the preset effect is applied to your shot.
The lesson includes a bunch more solid advice, like modifying exposure, manipulating colors, and adjusting white balance so snow doesn't have an unsightly bluish tone on cloudy days. He also explains how adjusting DeHaze and tweaking other key variables will enable you to create a veritable winter wonderland.
After watching this video take a virtual trip across the pond, and visit the Park Cameras YouTube channel where there's much more to learn.
And don't miss the earlier tutorial we posted from another expert, explaining how to use Lightroom Mobile for spectacular edits on your phone.

FEATURED VIDEO