GALLERIES
You are here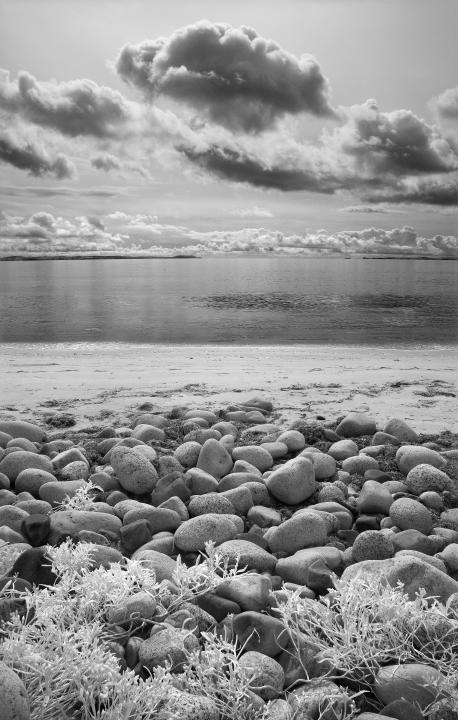 "Earth... Sea... Sky" is an infrared image that was created along the coast south of Halifax, NS, Canada. I was intrigued with the varied textures on each plain of the image as it recedes into the distance. To get this perspective, I was laying on my back with my neck and head against a low, concrete seawall looking toward the ocean with my legs spread as far as they would go to keep them out of the wide-angle image.
Equipment:
Nikon D300 converted to IR
Nikon 18-70mm @ 18mm
ISO 200, f/16, 1/320 sec.

Earth... Sea... Sky
Photographer: Gary Larsen
Views: 18
Dimensions: 2749x4320
Size: 9109kb