DRAMATIC B&W Photos with 2 Hidden Photoshop Filters (VIDEO)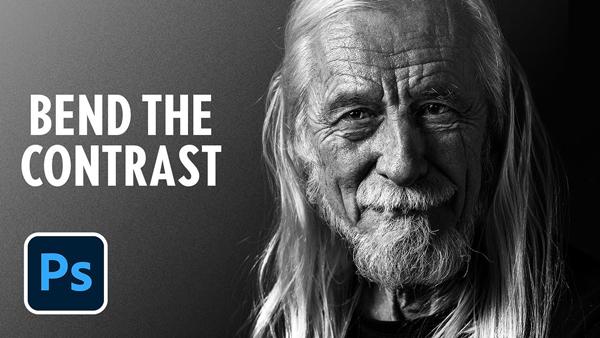 There are numerous ways to edit b&w images depending upon the look you're trying to create. Sometimes the goal is a soft, moody effect, while other times you want a photo to jump off the page. The tutorial below is geared toward the latter, explaining how to use two "hidden" Photoshop filters for achieving eye-popping results.
Instructor Unmesh Dinda is an internationally acclaimed image-editing expert with 4.5 million subscribers to his instructional YouTube channel. The episode below demonstrates a quick technique for creating dramatic b&w imagery using two unfamiliar Photoshop filters.
Dinda says, "These methods provide ultimate control over light and contrast, and we'll learn how to customize them." He takes a deep dive into how the techniques work, and he discusses timesaving Photoshop Actions for one-click results.
By the time you're done watching this 18-minute lesson you'll understand how to add natural grain, recover lost shadow detail, and make eyes sparkle in portrait photos. Dinda notes that these techniques are particularly intriguing "because they take all the confusion away and give you very dramatic results."
When Dinda says this method is super simple he means it. To get started all you have to do is create a gradient map from black to white, and BOOM—instant drama. If the result is too contrasty for your liking, simply change the method from Perceptual to Classic.
Dinda also demonstrates how easy it is to turn this one-step edit into a one-click Photoshop Action, and he has a few other tips for refining the image even further if need be. He also describes a simple "calculation method" and explains how it works.
You'll also learn a quick step-by-step method for adding a bit of grain to make your image appear as though it was shot on film. Dinda also wants to open up the shadows in this particular portrait of a male model, and he demonstrates a straightforward way to do that.
The final step in this impressive transformation is making the subject's eyes come to life. After taking a look at Dinda's before/after images you'll want to add this technique to your Photoshop bag of tricks.
Dinda's immensely popular YouTube channel includes lessons on just about any image-editing task you can imagine, so pay a visit now and frequently in the future. We also suggest you check out another tutorial we posted recently, explaining the important concept of Color Temperature and how it affects your photos.

FEATURED VIDEO