GALLERIES
You are here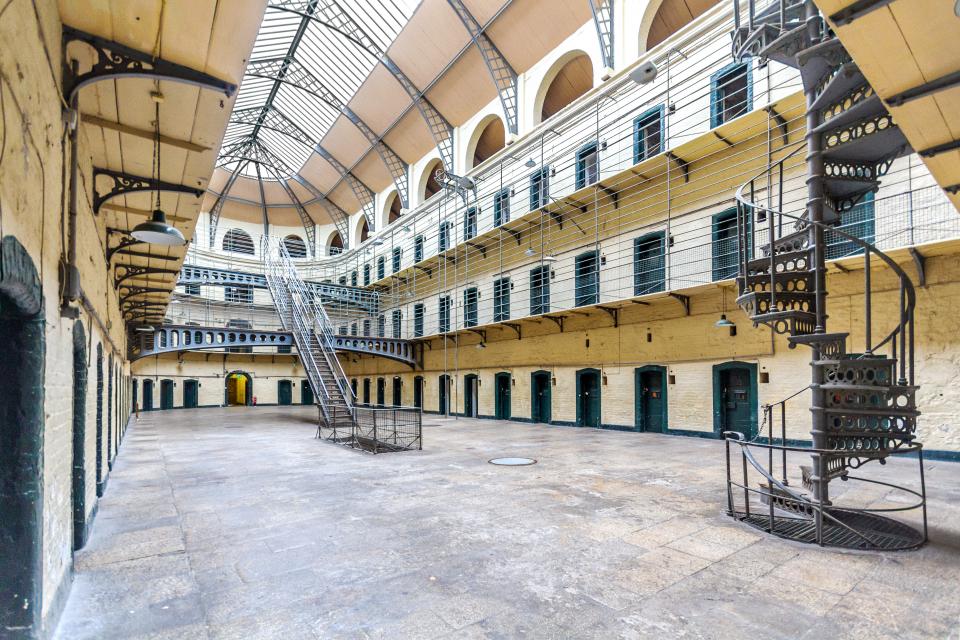 I was visiting Ireland for eye surgery and had Kilmainham Gaol on my bucket list of places to see. You can almost feel the presence of spirits wandering around inside the jail.
I was on a tour, but lagged behind by quite a bit, in order to capture my images after everyone else left. The tour guide noticed this, and being that it was the last tour of the day, she ended up giving me a private tour for about 20 minutes after giving me the opportunity to really get some nice photos.
I used a Canon 7D on a tripod, with a 10-20 mm Sigma lens. Settings were F4, 1/60th at 400 ISO.

Doorways to hell
Photographer: Boruch Len
Views: 27
Dimensions: 4551x3035
Size: 14723kb