DON'T Make These Common Photography & Editing Mistakes (VIDEO)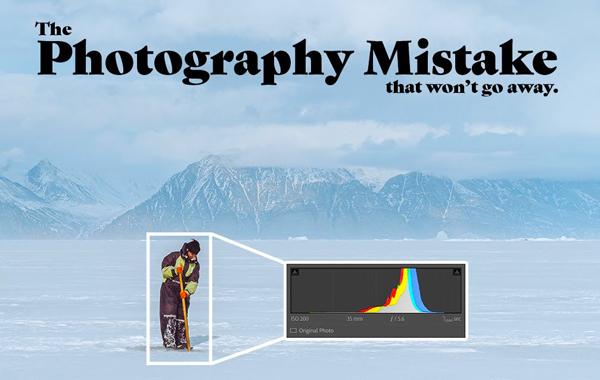 Most of the tutorials we post from professional photographers involve tips, tricks, and techniques that enable you to improve your skills. But every so often a pro reveals the mistakes he or she made, so you don't have to make them yourself.
In the video below, British adventure/travel photographer James Popsys modestly reveals a number of mistakes he's made while capturing images and editing them in Photoshop and Lightroom, so you can learn from the errors of his ways. By watching the video carefully, the only mistakes you'll make in the future will be your own.
Popsys begins with what he calls "detail overload," which actually encompasses a related groups of mistakes. This cluster of errors involves failing to emphasize the key element in a scene. One reason may be that the lens you selected was too wide for a compelling composition—hence the old adage, "If your photo isn't good enough, you're not close enough." A related problem occurs when you try to capture too many elements for a clean, eye-grabbing image.
Another common gripe, according to Popsys, is when you attempt to simplify a scene with negative space around a subject, but make the mistake of including one or more distracting elements in the frame. And while he's a firm believer of getting in tight on a subject, Popsys demonstrates that there's a limit to this rule, and how you can screw up a nice shot by actually getting too close.
Popsys discusses a number of other shooting mistakes, including a poor rendering of contrast, resulting in images with a range of tomes that's too expansive for optimum impact—hence the appeal of silhouettes.
Moving on to editing mistakes, Popsys says, "I just might start a campaign to get Adobe to remove Clarity, Sharpening, and Dehaze sliders" which often result in overcooked global adjustments. That because he feels many photographers make the mistake of taking a heavy-handed approach with these tools, thereby ruining their images.
To see Popsys' other examples of shooting and editing mistakes, set aside 13 minutes to watch the video. Then head over to his YouTube channel for more tips and tricks.

FEATURED VIDEO