GALLERIES
You are here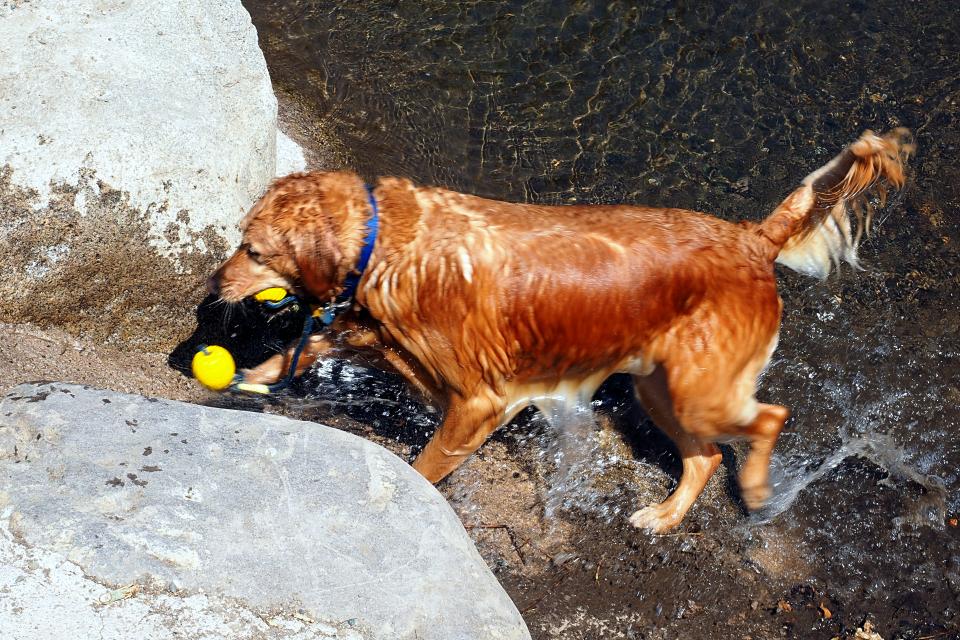 Dog retrieved a pair of tethered balls, his favorite toy, from the Truckee river in Reno Nevada on a warm summer day. The dogs enthusiasm is shown by the speed of action, with water splashing and running off the dog as he drops the first ball.
Olympus OMD-E-M1, Olympus 14-40mm Pro lens @40mm, ISO-200, f/11, 1/250 second exposure,
Post processed with GIMP.

Dog Retrieving pair of tethered balls
Photographer: Edward Dolak
Views: 108
Dimensions: 3836x2557
Size: 7112kb