GALLERIES
You are here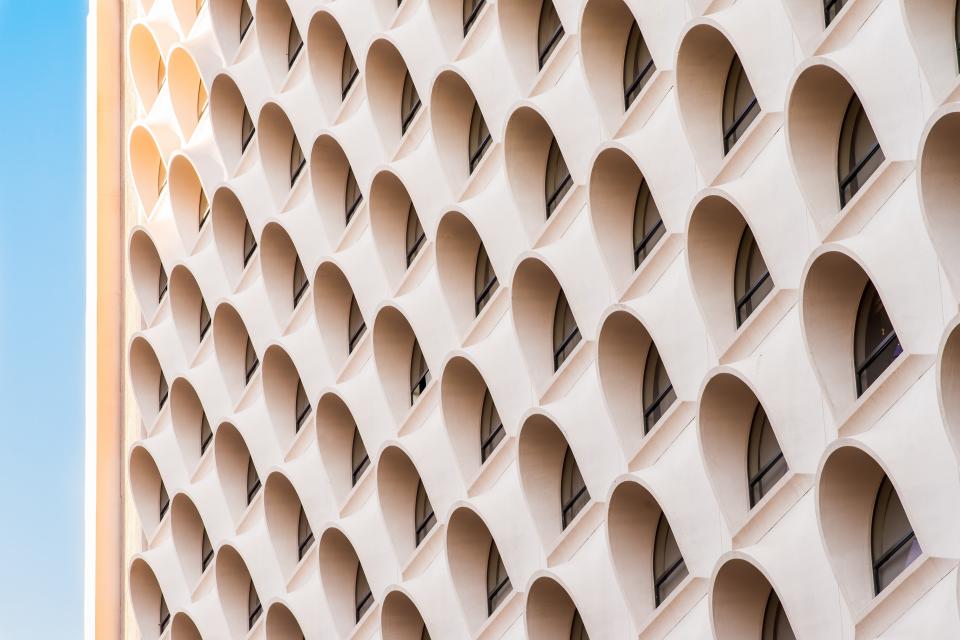 This image is of the front of a historic hotel in Phoenix. The repeating pod-like windows gives an impression of a hotel on another planet. I waited for the sun to just bleed onto the edge of building to identify daybreak.
Captured using a Sony A99 body/ Sony 70-200mm lens, handheld. To ensure enough detail was included in the shadows under each window, an exposure of f/16 at 1/400 second was used with an ISO 400.
A curves adjustment layer was added in CS6 to add contrast before the image was rotated and cropped to create leading lines.
The photographer is Nick Reed.

Daybreak on the Moon
Views: 192
Dimensions: 2737x1825
Size: 1089kb
Filed Under: