Covering The Photo Beat: A Photo App, Lens Cap, And Inkjet Paper
Nik Snapseed For iPad
Nik Software's Snapseed is a photo application designed specifically for the iPad. It enables you to create amazing photos with a wide variety of filters and tools. Filter choices include Grunge, Vintage, and Drama. Snapseed features U Point technology in touch devices, bringing precise selective adjustments to change lighting, color, and more by simply touching and swiping the screen. Snapseed allows users to enhance, edit, and share their photos via social networks, e-mail, and even print via Apple's AirPrint Wi-Fi printing standard. Snapseed for the iPad is available on the App Store (www.niksoftware.com/buysnapseedipad) for $4.99. Tutorial videos are available at: www.niksoftware.com/snapseed.
Contact: www.niksoftware.com.
DeluxGear Lens Guard
DeluxGear's Lens Guard is a padded cap designed to fully protect your lens and filter from impact, scrapes, scratches, dents, and water. The outer cover is crafted from tough 0.08" santoprene and the water-resistant inner core is made of 0.25" thick closed cell neoprene. The lightweight Lens Guard is available in three sizes and has an MSRP of $19.99.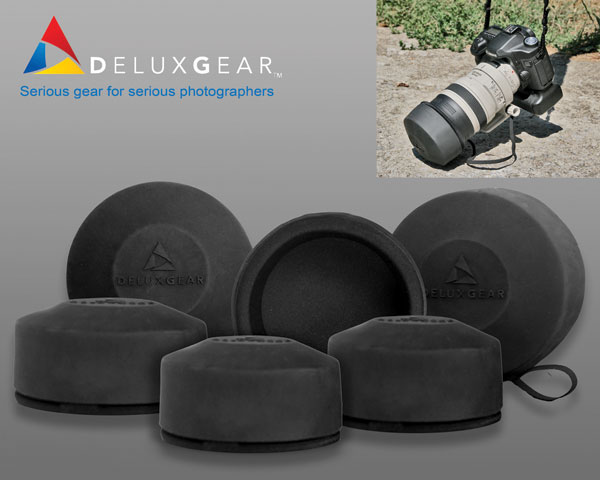 Contact: www.internationalsupplies.com.
Wimberley AP-554 Plate
The AP-554 plate is an alternative to the AP-553 model replacement foot for Nikon long lenses, including the 500mm f/4 AF-S (versions I, II, and VR) and the 200-400mm f/4 AF-S VR. It offers greater clearance between the body of the lens and the foot, allowing use of the foot as a handle. The AP-554 also provides better balance when using lightweight camera bodies.
Contact: www.tripodhead.com.
The CaseCruzer PSC200
The CaseCruzer PSC200 is a hard-shell case that protects your gear and conforms to strict airline regulations. It features a door in the lid that provides added polyethylene foam protection for a 15" or 17" laptop computer. The base is fitted with foam and an 11-compartment padded divider system to store various types of gear. The exterior is injection molded, ultrahigh strength polypropylene copolymer resin with molded-in hinges. It is water, dust, and shock proof, measures 21.75x13.75x8.99", and weighs 12.5 lbs when empty. The PSC200 has two padlock holes, embedded wheels, and a pull-out handle for easy mobility.
Contact: www.casecruzer.com.
Arctic Polar Luster Double Sided Inkjet Paper
Red River Paper is now offering 50-lb Arctic Polar Luster Double Sided inkjet paper. This professional-quality paper is ideal for creating custom photo books and portfolios at home or in the studio. The paper is available in a number of sizes and sheet packs in both long and short grain for easy binding.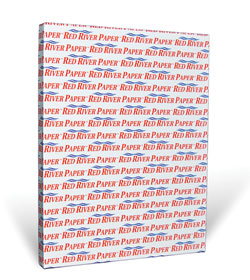 Contact: www.redriverpaper.com.
To submit information for Roundup, please contact our New Products Editor by e-mail at: Cynthia.Boylan@sorc.com or regular mail at: Shutterbug Magazine, 1415 Chaffee Dr., Ste. #10, Titusville, FL 32780.

FEATURED VIDEO