Covering The Photo Beat; Lens Cleaner, Portable Background In A Bag, AC Power Source, Plus More
TAP Offers New Line Of Presentation Products In Colors
Since there is a growing demand for color folders, mattes, easel backs and holders for multiple prints, TAP (Taprell Loomis) has introduced the Brooke product line. Available now in oatmeal, sage, and sandstone colors, these presentation products can be mixed and matched. The company offers different packaging for children's portraiture, weddings, and more. Contact: Taprell Loomis, 2160 Superior Ave., Cleveland, OH 44114; (800) 827-5679; fax: (800) 276-2572; www.tap-usa.com.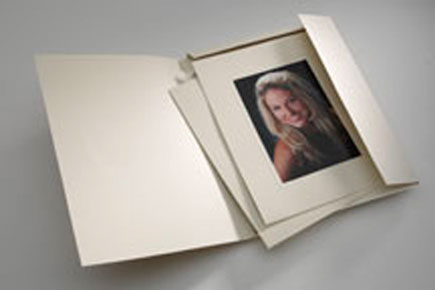 Special Lens Cleaner
ROR means "Residual Oil Remover" and was specifically designed to emulsify and remove the microscopic film of oil that is caused by environmental pollution. After cleaning with ROR there is nothing for dust to adhere to, thus the lens is clean longer. It's safe for all multi-coated lenses and other surface contacts. It claims to be the best and safest lens treatment available today. Contact: V-VAX Products, Inc., 1806 W Greenleaf, Chicago, IL 60626; (773) 274-3800; fax: (773) 274-3802; www.ror.net.
Flash Diffuser For SLR Pop-Up Flashes
The new LumiQuest Soft Screen is easily attached to the hot shoe on an SLR camera and provides a diffusion shield over the flash head. Since flash metering is done internally by the camera, the resulting exposure will be correct. It folds flat and comes with a storage envelope at an MSRP of $13. Contact: LumiQuest, 28540 Durango Dr., New Braunfels, TX 78132; (830)
438-4646; fax: (830) 438-4667; www.lumiquest.com.
Pullover Incorporates Internal Equipment Wiring
SCOTTeVEST, the firm that introduced clothing with integrated wiring for electronics, has just introduced a lightweight Microfleece Pullover said to be great for hiking, biking, traveling, etc. Available in black or camo, it has five pockets, including a convenient chest pocket for sunglasses that uses magnetic closures. It features their patented Personal Area Network internal wiring, ventilation eyelets, and an adjustable waistband at an MSRP of $80. Contact: SCOTTeVEST, Inc., 500 Bell Dr., Ste. 17, PO Box 2626, Ketchum, ID 83340; (866) 909-8378 (US only), (208) 727-6700 (International); fax: (208) 975-1186; www.scottevest.com.
Very Portable Background In A Bag
The RPS Studio Grab-It from Dot Line Corp. is a painted cotton background which has its own storage and carry bag that is identical to the background, making it very easy to identify the contents. Available in two sizes (10x10 ft and 10x20 ft) and seven colors, each background has a 3" crossbar pocket on the top making them easy to slide onto a crossbar plus non-fraying woven hems on the sides and bottom edge. Contact: Dot Line Corp., 9420 Eton Ave., Chatsworth, CA 91311; (818) 700-9997; fax: (818) 700-9797; www.dotlinecorp.com.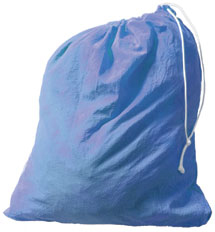 Versatile AC Power Source
Quantum has introduced the Turbo AC power source to provide simultaneous power for their Qflash, a shoe or handle mount flash, and a digital camera. All such devices can be powered by this one unit. It's small and lightweight and can be used both on location or in the studio wherever AC power is available. It's usable worldwide since it is adaptable to AC power sources from 100-240 VAC. Self-contained threads screw into the tripod socket on any camera and there are female 1/4-20 threads below the unit when you want to attach the unit to a tripod or light stand. Contact: Quantum Instruments, Inc., 10 Commerce Dr., Hauppauge, NY 11788; (631) 656-7400; fax: (631) 656-7410; www.qtm.com.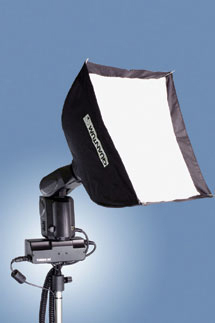 LATEST VIDEO