Covering The Photo Beat; Key Chain Photo Viewers, Sports Photo Folders, And A Reflector Kit
Key Chain Digital Photo Viewers
The eMotion Key Chain Digital Photo Viewer features rechargeable batteries and is available in silver, gold, or red with an oval, diamond, or heart shape. The screen measures 1.1" and you can download images directly from your computer by USB cable to the device's 4MB memory. The Viewer can store nearly 56 images in JPEG, BMP, TIFF, GIF, and PNG formats and offers 4-5 hours of continuous play. Contact: MediaStreet.com, 44 W. Jefryn Blvd., Unit Y, Deer Park, NY 11729; (631) 242-5505; www.mediastreet.com.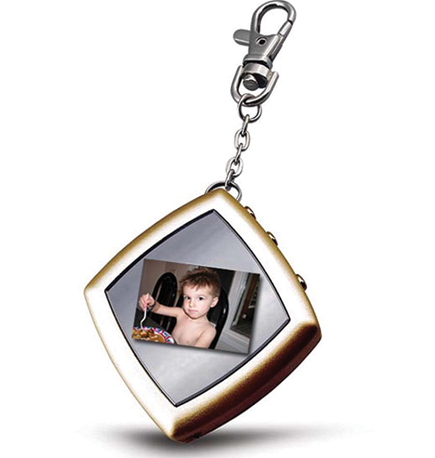 The INT273 Reflector Kit
The Interfit 5 in 1 reflector kit was created for studio or outdoor use. The INT265 reflector measures 42" and features a newly designed bracket and an air-cushioned lighting stand. The ½ f/stop translucent reflector has a zip-on overlay sleeve that offers four different surfaces: soft-sun, silver, black, and white. The kit has a retail value of $89.99. Contact: Interfit Photographic Ltd., 420 Industrial Court West, Villa Rica, GA 30180; (866) 947-9796; www.interfitphotographic.com.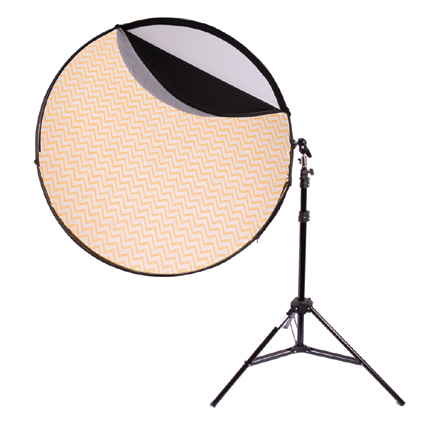 Naneu Pro's UrbanGear U30
The rugged Naneu Pro UrbanGear U30 is compact and lightweight (13.25x11.25x10"; 2.25 lbs). It is constructed from water-resistant 1680D ballistic nylon and features inverted YKK zippers. The main compartment can accommodate a D-SLR with a 70-200mm f/2.8 lens as well as other lenses and a flash. The U30 also has a special compartment for an MP3 or CD player and a mesh pocket for a water bottle. Available in black, black/blue, or black/orange, the U30 has an MSRP of $49.99. Contact: Naneu Pro, 551 W. Grant St., Orlando, FL 32805; (866) 806-2638; www.naneupro.com.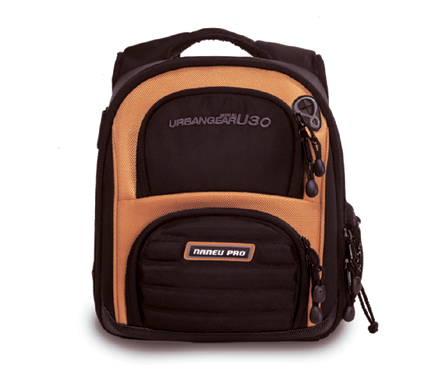 Multi-Card Reader M5 From Transcend
The Multi-Card Reader M5 is compact and features five clearly labeled card slots. The M5 is Windows Me/2000/XP/Vista and Mac OS 9.X or later compatible. It is USB 2.0 compliant and transfers data at a rate up to 480MB per second. Transcend provides a two-year warranty. Contact: Transcend Information, Inc., 1645 N. Brian St., Orange, CA 92867; (714) 921-2000; www.transcendusa.com.
Sports-Theme Photo Folders From TAP
TAP has introduced three sports-theme folders to their extensive line of photo packaging products. Crafted from high-quality materials, the Basketball, Football, and Golf folders offer the look and feel of real sports equipment, which makes them perfect for team photos. Contact: TAP, 2160 Superior Ave., Cleveland, OH 44114; (800) 827-5679; www.tap-usa.com.