Covering The Photo Beat: Digicams, Cases, And A Travel Charger
New Nikon COOLPIX Cameras
Nikon recently introduced eight new COOLPIX digital cameras. Among them is a superzoom model, the COOLPIX P500, which offers a 12.1-megapixel CMOS sensor, a 36x optical zoom lens, and EXPEED C2 dual image processors. Available in black or red, this model has an MSRP of $399.95. The P300 offers 12.1 megapixels with a 4.2x wide-angle lens, backside illumination CMOS sensor, high ISO sensitivity, and user-controlled shooting modes. Available in black, it has an MSRP of $329.95. For more information on these and other new COOLPIX models, please visit the Nikon website.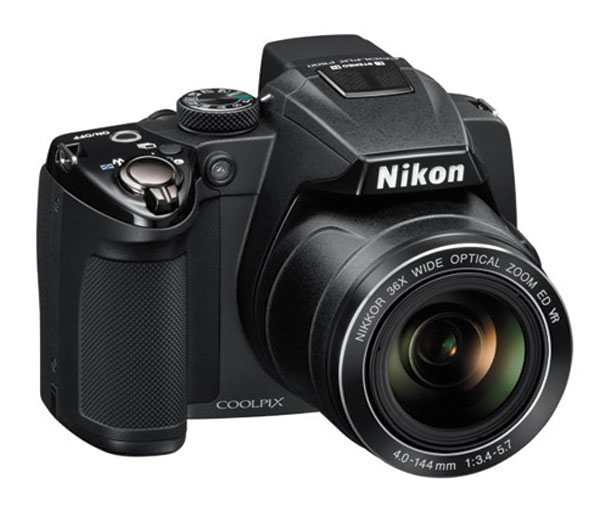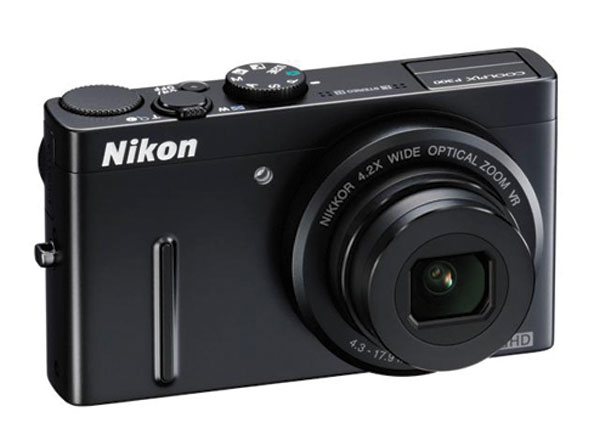 Contact: www.nikonusa.com.
DIGIPOWER TC-55 Digital Camera Travel Charger
DIGIPOWER, a division of Mizco International, has introduced the highly portable TC-55 Digital Camera Travel Charger, which is designed for use with all models of Canon, Nikon, Sony, Olympus, Fuji, Kodak, Casio, Panasonic, and Samsung digital cameras. Simply glance at the package to find the right TC-55 unit for your camera. It features built-in IntelliCharge technology that allows you to easily insert the camera battery into the slot and begin charging. The TC-55 can also be used to charge other mobile devices and has a suggested retail price of $49.95.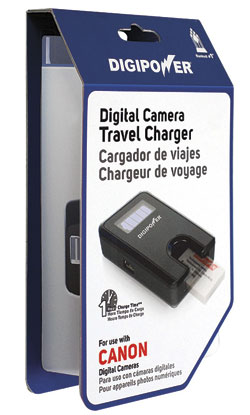 Contact: www.mizco.com.
Pelican Micro Cases
Crafted from durable, high-impact, heat- and chemical-resistant polymer, Pelican's 1015 Micro Case features an internal rubber liner that acts as both a seal and shock absorber, and its easy-open polymer latch and stainless steel hinge ensures the case will stay closed when dropped. Additionally, two loops at either end of the case make it easy to secure the 1015 to a belt loop or backpack. The 1015 Micro Case is available in clear with a black or yellow liner or solid black with a yellow liner.
Created for iPod touch and smartphone users, the i1015 Case features a clear lid and external headphone jack.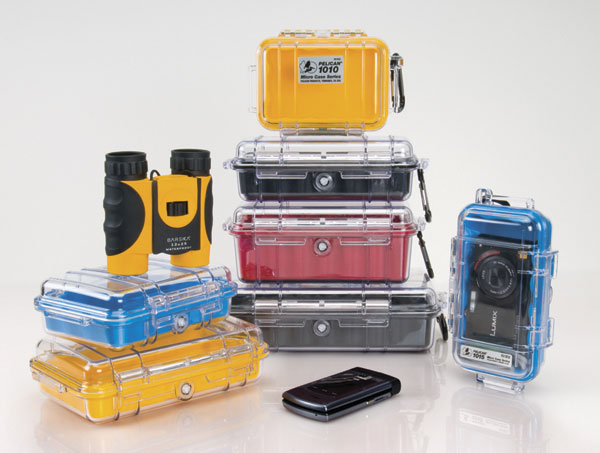 Contact: www.pelican.com.
Image Options From Simply Color Lab
Simply Color Lab has introduced three new products. Circle Prints are fine art prints mounted in a circular format. There are 12 fine art papers to choose from and the frames are available in brown, black, and white. Magnet Select Cards allow you to attach a die-cut magnet to the inside or outside of a press printed card. You may customize the card with your choice of eight templates. The Fine Art Books feature high-quality felt, luster, matte, and pearl lay-flat paper options and assorted cover choices.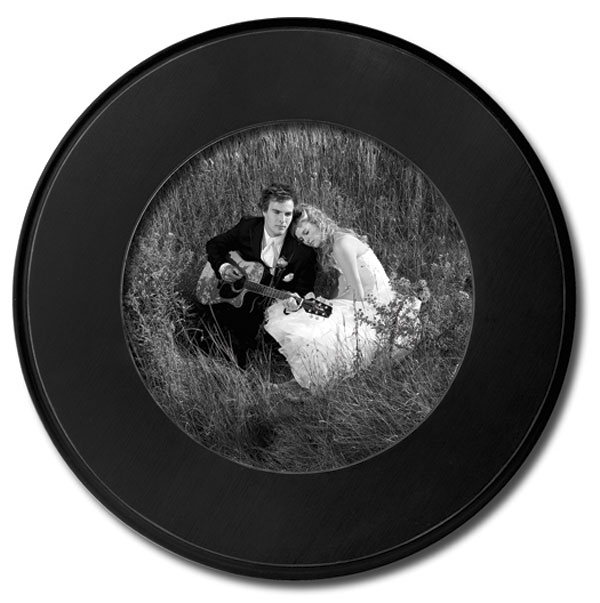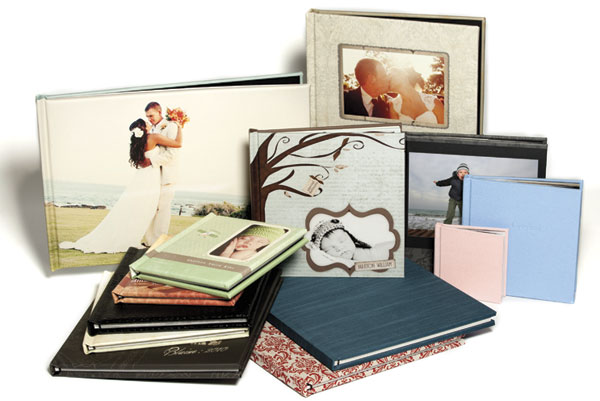 Contact: www.simplycolorlab.com.
CaseCruzer PSC100 Mobile Gear Case
The PSC100 is a hard-shell, ATA-approved case crafted from injection-molded ultrahigh-strength polypropylene copolymer resin. This makes the case shock, water, and dust proof. Measuring 21.75x13.75x8.99", the PSC100 weighs just 12.5 lbs when empty and features a padded divider system that can be arranged to fit your needs. The crushproof lid has a universal sleeve that can accommodate a laptop computer from 13" to 17". Other features include embedded wheels, an extendable handle, snap-down rubber over-molded cushion grip handles, and trigger latches.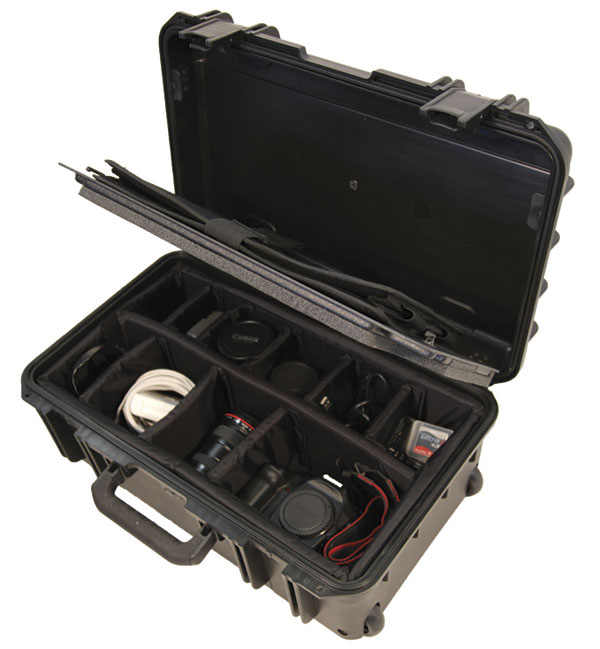 Contact: www.casecruzer.com.
Field Notebook From Fabrikate
The handy Field Notebook is crafted from 60-lb cream heavyweight paper and perfect bound with a green laminated soft cover. It features special grid pages where you can paste photos or doodle ideas and structured pages to record detailed notes about your images, locations, and projects. Great for photographers on the go, the Field Notebook contains 80 pages and is designed to fit in your gear bag or pocket.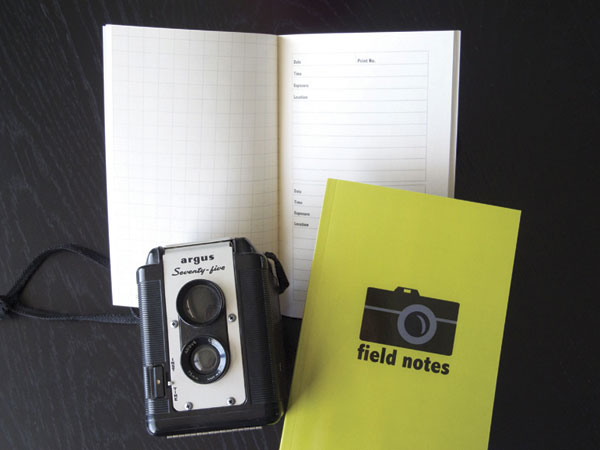 Contact: www.fabrikate.us.
DigiSuite DSLR Camera Case From Petrol Bags
The DigiSuite DSLR Camera Case was designed and crafted from ballistic nylon fabrics for the photographer on the move. This semi-hard suitcase-style carrier features a central compartment large enough to safely accommodate up to two D-SLR cameras with lenses attached. The internal dividers are detachable and the lid's interior offers a padded pouch that can store a laptop computer up to 17". Twin brackets on the bottom of the bag allow you to easily attach Petrol's Snaplock wheel and trolley system.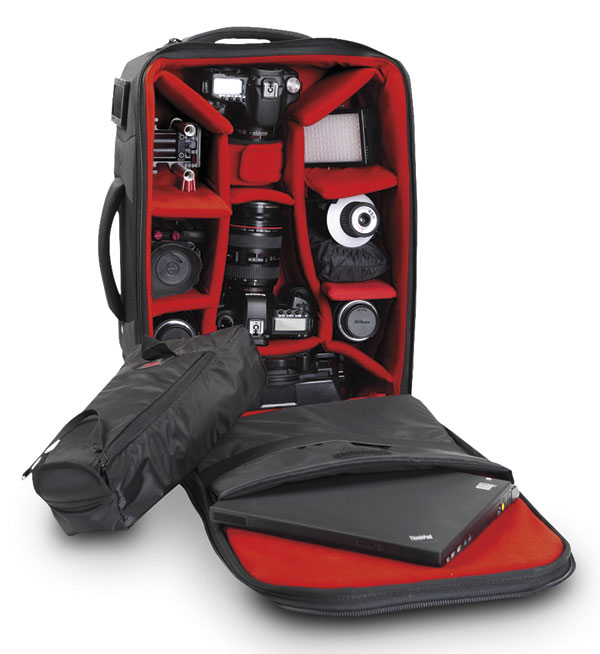 Contact: www.petrolbags.com.
To submit information for Roundup, please contact our New Products Editor by e-mail at: Cynthia.Boylan@sorc.com or regular mail at: Shutterbug Magazine, 1415 Chaffee Dr., Ste. #10, Titusville, FL 32780.