Covering The Photo Beat; Covering The Photo Beat
Convertible Photo Sling Bag From Tenba
Tenba announced a lightweight and versatile Photo Sling that can be easily converted from a quick-draw configuration to a long lens bag, making it highly useful for sports and wildlife photographers. The bag features a WeatherWrap rain cover, phone/audio pouch, auxiliary security strap, and a wide range of accessory pockets and compartments. Depending on the configuration, the Sling weighs only 35-46 oz. Contact: Tenba, 8 Westchester Plaza, Elmsford, NY 10523; (914) 347-3300; www.tenba.com.
The Transceiver Caddy
Performance Sales & Marketing offers the Hildozine Transceiver Caddy. Designed for photographers who rely on wireless remote technology, the Caddy allows you to attach a transceiver or receiver on a light stand, tripod, or shoe-mounted flash. It attaches the transceiver with a 1⁄4 20 screw and the bungee cord lets you securely attach the Caddy to nearly anything where it will remain steady with the aid of its rubber feet. The suggested retail price is $19.95. Contact: Performance Sales & Marketing, Inc.; www.performancesalesmarketing.com.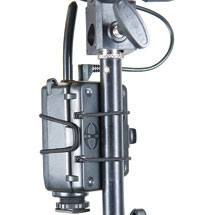 LumiQuest's FXtra Gel Holder
The LumiQuest FXtra is a compact gel holder crafted to fit most of today's popular flashes. It allows you to quickly and easily change colored gels and comes with Roscoe CTO, 1⁄2 CTO, 1⁄4 CTO, Plus Green, 1⁄2 Plus Green, Sky Blue, Canary Yellow, and Fire Red gels. The FXtra is made in the U.S.A. of recycled and recyclable materials and features an integrated storage pouch. The retail price is $19.95. Contact: LumiQuest, 28540 Durango Dr., New Braunfels, TX 78132; (830) 438-4646; www.lumiquest.com.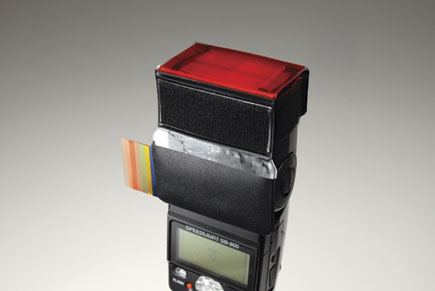 FotoAlbum 6 From FotoTime
FotoAlbum 6 software features GeoTagging, XMP, and an integrated SQLite database. It allows you to annotate and search large photo and video collections plus navigate online maps to enter, view, and save photo locations for future reference. If you own FotoAlbum Pro 5 you may purchase the upgrade for $19.95 or new customers may purchase and download Version 6 for $39.95 at http://fotoalbum.fototime.com. Contact: FotoTime, Inc., 6711 Atlanta Dr., Colleyville, TX 76034; (888) 705-0389; www.fototime.com.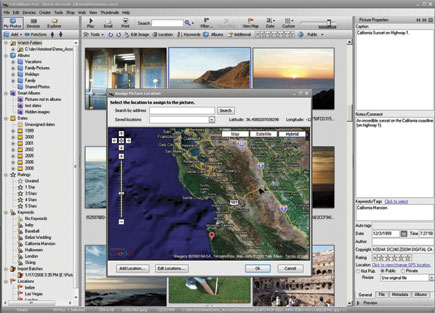 Smith-Victor's Wheeled Soft Case And Tripod Case
Smith-Victor introduced the monolight double-decker Soft Case on Wheels. It measures 33x12x7", rolls on 2" wheels, and is large enough to hold three monolights with various accessories. The case features two removable partitions, tie-down straps, a large net pocket for smaller accessories, and a padded zippered compartment that can accommodate two 32" umbrellas. The TB990 Pro Tripod Case measures 26x4" and can hold a tripod up to 24" long. It is lightweight, durable, and features an adjustable shoulder strap and a pocket for your ID. Contact: Smith-Victor Corp., 1268 Humbracht Cir., Bartlett, IL 60103; (630) 830-9200; www.smithvictor.com.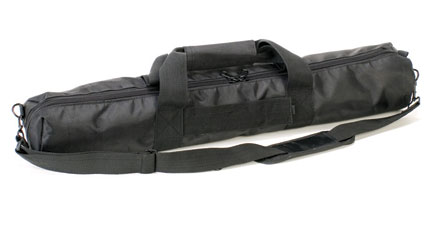 Mercury On-The-Go Portable Drive
Other World Computing has introduced the Mercury On-The-Go high-capacity 7200RPM portable bus-powered drive for Macs, PCs, digital cameras, and camcorders. Models start at $239.99 and feature USB 2.0, USB 2.0+eSATA, FireWire 400+USB 2.0, and FireWire 800/400+USB 2.0 interfaces. This tiny unit has Prosoft DataBackup III for Mac OS X and NovaStor NovaBackup for Windows that allow you to back up your computer and take the data with you wherever you go. Contact: Other World Computing, 2650 Bridge Lane, Woodstock, IL 60098; (800) 275-4576; www.macsales.com.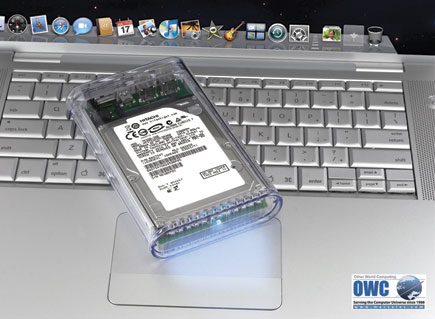 Poly Balls
Meese Orbitron Dunne is now offering a set of three colorful poly balls. These unique set decorations range in size from 13, 16, and 24" in diameter and are available in 16 colors and custom colors. Poly balls are crafted from 100 percent polyethylene and are lightweight, durable, and non-reflective. Contact: Meese Orbitron Dunne Co., 16404 Knott Ave., La Mirada, CA 90638; (888) 724-1228; www.PropDecor.com.