Covering The Photo Beat: Camera Cases, Memory Cards, And A Portable Hard Drive
Calumet Pro Series Camera Cases And Protective Wraps
Pro Series camera cases are made from ripstop water-resistant nylon and designed to protect your camera and a mounted lens. The cases feature a hinged lid, smooth nylon zippers with large pulls, a reinforced adjustable shoulder strap with metal quick-release clips, and a padded carrying handle. Products include the DSLR123 Camera Holster Case that can hold most popular model D-SLR cameras with a lens up to 200mm; the RC1188 Rolling Camera Case (14x10x20.75" and 14.4 lbs) that meets domestic carryon requirements and has an expandable compartment for a tripod or lightweight stand; and the RC2065 Rolling Camera Case Plus (15.5x12x23.5" and 14.4 lbs) that can hold four to five D-SLR camera bodies and three to four lenses (even a long telephoto or zoom lens), a portable flash, and accessories.
To complement the cases, Calumet is also offering protective wraps. Available in three sizes, these multipurpose wraps are designed to protect delicate equipment in transit or storage. Each wrap features quilted padding, hook-and-loop fasteners for a custom fit, and a ripstop nylon interior that won't scratch or collect dust. The available sizes are small (10x10"), medium (14x14"), and large (18x18").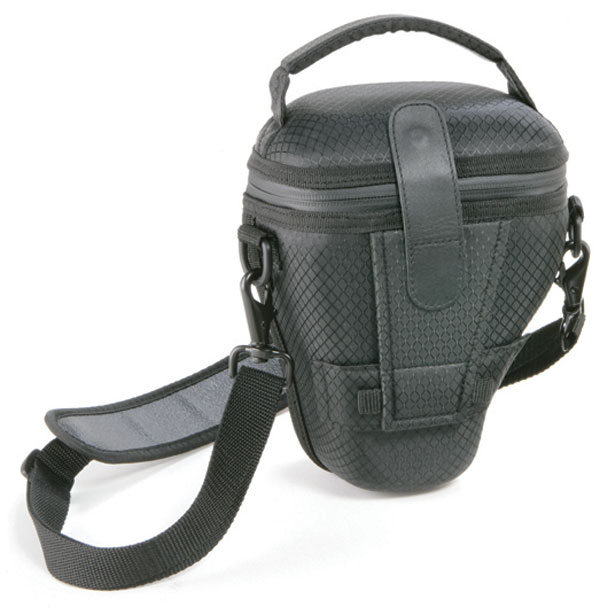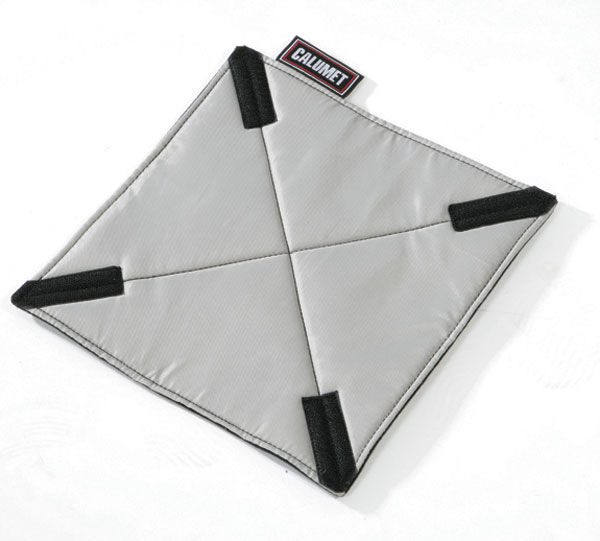 Contact: www.calumetphoto.com.
Lensbaby Composer Pro
Lensbaby has refined the design of their popular Composer lens with upgrades to the swivel ball and focus mechanism to deliver ultra-smooth creative control for pro photographers and videographers. The Composer Pro is compatible with the complete Lensbaby Optic Swap System and ships with either the Double Glass Optic ($300, MSRP) or the new Sweet 35 Optic ($400, MSRP) installed.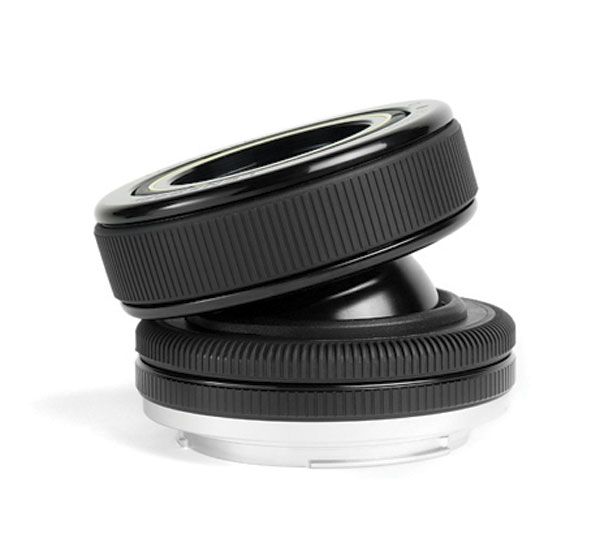 Contact: www.lensbaby.com.
ExpoImaging Rogue Grid
The compact and durable Rogue Grid is the latest addition to the Rogue FlashBender line of products. Designed to produce three different honeycomb grid angles, a 25˚ grid and a 45˚ grid align and stack to create a 16˚ grid, producing three levels of spotlighting control. The Rogue Grid weighs just 3.5 oz and securely attaches to almost any standard shoe-mount flash using the adjustable tension strap. It comes with a small nylon pouch and has a suggested price of $49.95.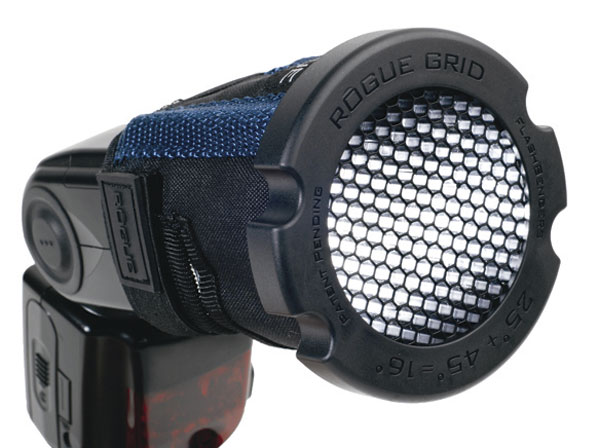 Contact: www.expoimaging.com.
Lexar 133x SDXC Cards
Lexar Media recently introduced their 133x Professional SDXC memory cards in 64GB and 128GB capacities. With this much memory space they are the perfect choice if you are shooting continuous images or recording extended length 1080p HD video. The Professional SDXC cards offer a Class 10 speed rating with a minimum guaranteed speed of 133x, or 20MB per second. They also include the latest version of Image Rescue software to help recover lost image and video files. The 64GB card has an MSRP of $199.99, while the 128GB card has an MSRP of $329.99.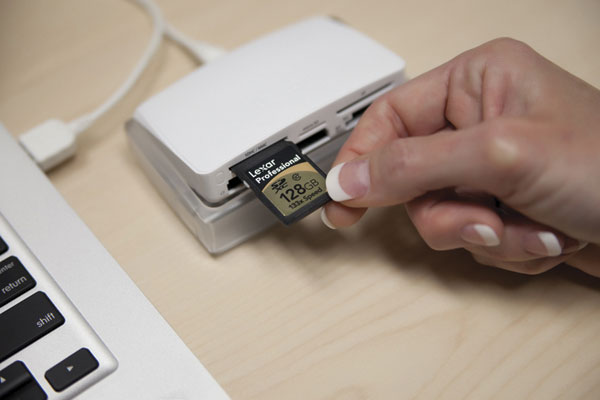 Contact: www.lexar.com.
CaseCruzer PSC300 Mobile Gear Bag
The ATA-approved CaseCruzer PSC300 is an all-in-one carryon bag with an injection-molded, ultrahigh strength polypropylene copolymer resin exterior. This durable bag is lined with polyethylene foam to help maintain and regulate interior temperatures so heat and cold won't damage your sensitive digital equipment, laptop computer, or memory cards. The foam is also impervious to solvents, chemicals, UV, and fungus. The PSC300 absorbs the shocks and bumps of travel, is water and dust proof, and features molded-in hinges. Weighing only 13 lbs, it measures 21.75x13.75x8.99", which is large enough to accommodate your gear as well as a 17" laptop.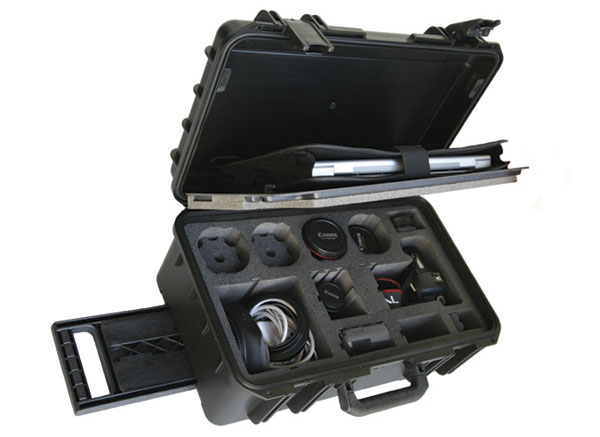 Contact: www.casecruzer.com.
Black River Imaging Cascade Software
Black River Imaging's website features their new, easy-to-use 3D ordering software called Cascade. With Cascade you can preview your book or album in a real-time 3D view. The virtual interface allows you to build and flip through the album or book changing colors, textures, and layouts with ease to create the perfect fit.
Contact: www.blackriverimaging.com.
Silicon Power Armor A80 Portable Hard Drive
Silicon Power's durable Armor A80 portable hard drive is water, shock, pressure, vibration, and dust proof. Designed to work with USB 3.0, it has a transfer rate of 5 gigabits per second and is fully compatible with USB 2.0 connections. The device is plug-and-play so you don't need to install a driver. Available in royal blue, the Armor A80 comes in 320GB, 500GB, and 640GB models, each featuring a three-year warranty, a free Silicon Power Widget backup, and security software.
Contact: www.silicon-powerusa.com and www.internationalsupplies.com.
FotoSharp Camera Caddy
The Camera Caddy is a durable, compact tripod-mounted gear bag. Designed to safely accommodate up to 30 lbs of extra gear, it features three deep pockets and 1" webbing fasteners. The bag is available in either silver or bright yellow, colors that allow you to easily see what is inside the bag or find it in low-light situations. The Camera Caddy can also be used as a tripod stabilizer when filled with rocks, sandbags, or just extra gear.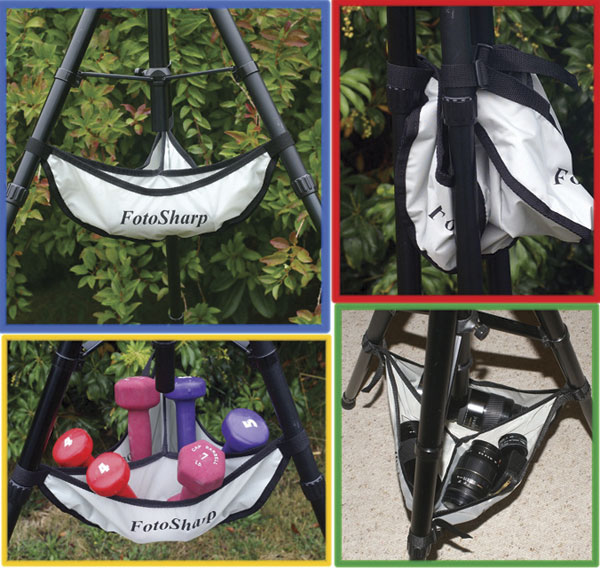 Contact: www.fotosharp.com.
To submit information for "Roundup," please contact our New Products Editor by e-mail at: Cynthia.Boylan@sorc.com or regular mail at: Shutterbug Magazine, 1415 Chaffee Dr., Ste. #10, Titusville, FL 32780.

FEATURED VIDEO