Covering The Photo Beat; Bags, Illuminated Pedestals, Background Sweeps, And A Rainsleeve
Paper Trimmer From Purple Cows, Inc.
Purple Cows, Inc., distributed by the Brandess-Kalt-Aetna Group, recently introduced the model 1040 paper trimmer. Designed with the digital photographer and scrapbook crafter in mind, this trimmer features a 12" rotary cutter, 12" guillotine blade, a metal cutting surface, ergonomic handles, and two special blades for perforated and wave cutting. The dual cutter also separates to accommodate larger sheets of paper. The model 1040 has a retail price of $69.95. Contact: Purple Cows, Inc. (3210 North Canyon Rd., Ste. 307, Provo, UT 84604; (877) 386-8264; www.purplecows.net) or Brandess-Kalt-Aetna Group (701 Corporate Woods Parkway, Vernon Hills, IL 60061; (847) 821-0450; www.bkaphoto.com).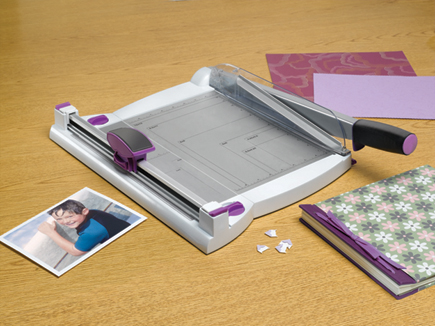 RoadWired's Skooba Seventeen+
RoadWired has expanded its line of Skooba bags with the introduction of the Seventeen+. It features over 20 compartments and pockets that hold accessories as well as a cell phone, compact camera, MP3 player, pens, files, and other items. The main compartment can accommodate a 17" laptop computer that is protected by Skooba's Air Square material to cushion impacts and shocks. The Seventeen+ also offers the ZipFit adjustment system that allows you to add or remove 4" of extra space around the laptop for a snug fit. The bag weighs just 48 oz and is made of ballistic nylon with heavy-duty webbing and metal fittings. The retail price is $119.95. Contact: RoadWired, Division of Three Point Ventures, LLC, 2180 Brighton-Henrietta Townline Rd., Rochester, NY 14623; (877) 435-5679, (585) 697-3444; www.RoadWired.com, www.SkoobaBags.com.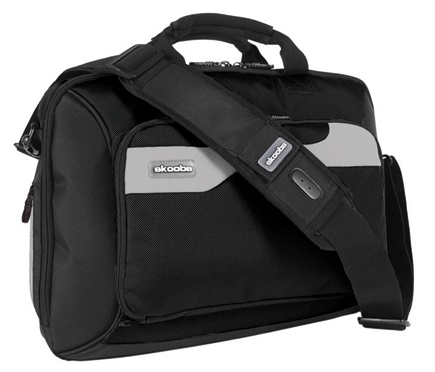 Illuminated Pedestals
Meese Orbitron Dunne Co./American Rotational Molding Group recently unveiled the latest addition to their line of displays and props. The classic style illuminated pedestal is translucent and measures 30" tall. It rests on a 3" high light base that may be set up with a variety of different color and wattage blubs to create a wide range of effects. The pedestal is made of UV-resistant and waterproof polyethylene for both indoor and outdoor use. The wholesale price is $124.65. Contact: Meese Orbitron Dunne Co./American Rotational Molding Group, 16404 Knott Ave., La Mirada, CA 90638; (888) 724-1228; www.americanrotational.com.