Cosyspeed Intros Two New Camslinger Bags for Compact Cameras and Small DSLRs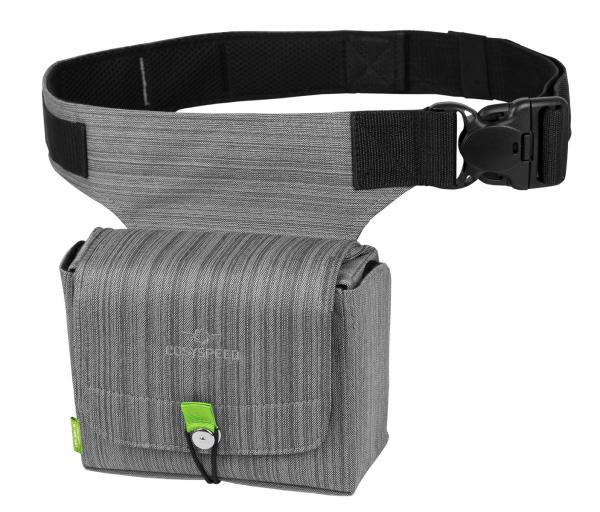 Cosyspeed recently introduced two new editions to their line of Camslinger bags. Designed to be used with mirrorless compact system cameras or small DSLRs, the Camslinger 160 Street Edition and Camslinger 160 Paris Gray both sell for $79.00.
The Street Edition of features a muted black exterior that is suited for street photographers and those who like to stay unobtrusive. The Paris Gray edition features a stylish pinstripe design for photographers who prefer a more fancy bag. The Camslinger 160 line is designed for those who want their mirrorless system camera, small DSLR or super zoom/bridge compact always at the ready for easy, fast one-handed access.
Features:
• Designed for compact system cameras, small DSLRs, bridge and superzoom compacts
• Comfortable design for carrying at the hip
• Quick one-handed access
• Unique system for adjustng the depth of the bag and fitting it to the size of the camera
• Safety clip on the belt
• Secure LOXX stainless steel latch—made by Schaefertec (Germany)
• Can be used as a sling bag thanks to the size-adjustable belt
More info on the Cosyspeed bags here.

FEATURED VIDEO