Color Management Hardware And Software
It's clear that color management is a hot topic, and products that provide accurate results with a minimum amount of fuss or techno-jargon are in high demand. Two new products fit this need perfectly, plus there is one that handles the needs of the more advanced user.

Pantone, along with GretagMacbeth, has brought out the smallest display calibration device yet in both size and price; the $89 huey. Despite the cutesy name, huey does a very good job at one thing--profiling your monitor for accurate color. If you've been involved with digital printing for any amount of time you've most likely struggled with getting prints that match what you see on screen. The huey adjusts the colors, brightness, and contrast settings on your monitor to give you an accurate representation of what you'll see when you print. When you're done calibrating your display (about a 10-minute process), place huey in its stand and it will automatically adjust your display as the ambient light changes. The huey works with all display types and will now travel with me on the road when I work from a laptop.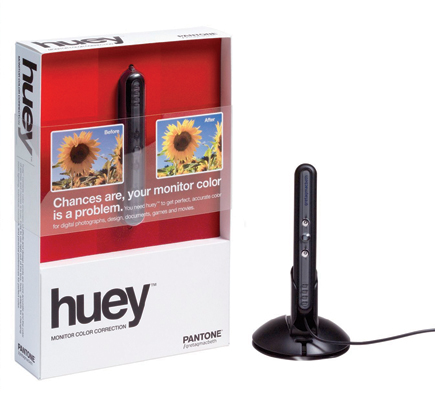 ColorVision has the other low cost, easy to use monitor calibration package. The $99 Spyder2express uses the same high-quality colorimeter as their Spyder2PRO product, with a basic software package that hides most of the customization and options to get you accurate results with little interaction. The Spyder2express replaces the ColorPlus product and now works on both Macintosh and Windows systems. The colorimeter used in the Spyder2express is more accurate than the huey, but either product will do a great job.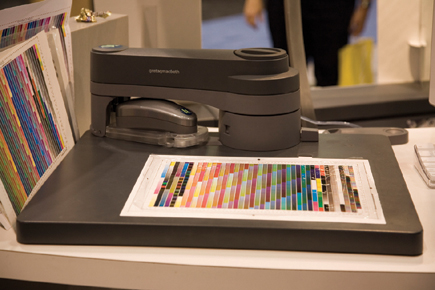 At the other end of the spectrum, ColorVision also had the PrintFIX PRO ($549, or $649 with Spyder2PRO) for creating printer profiles. This uses a high-quality spectrocolorimeter to read color patches and generate custom profiles to match your ink and paper. What's interesting about the PrintFIX PRO is the price. Before this, you'd pay $1000 and up for a quality printer profiling solution. This brings the cost down to a point that is affordable for the serious hobbyist.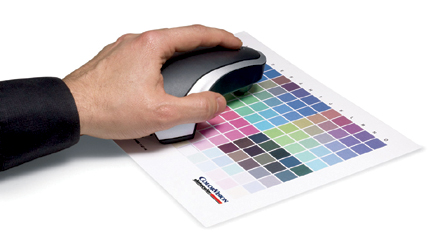 Finally, for the pro or very serious printing enthusiast, GretagMacbeth is now shipping the Eye-One iO. This $1995 device automates the process of creating printer profiles by using your Eye-One spectrophotometer on a robotic arm. This is obviously not for the casual user, but if you create profiles on a regular basis you'll appreciate this one.

Manufacturers/distributors' addresses can be found online at: www.shutterbug.com/manufacturers.