Climbing Partners
This pair of cream-colored mountain goats presented themselves on one of my early morning trips to the Mt. Evans Wilderness in Arapaho National Forest, southwest of Idaho Springs, Colorado. They could have been mates, sisters, brothers, or rivals. The hair raised along their backbones, particularly the goat on the right, suggests they were spooked by the presence of people. At 13,000 feet above sea level, this scene, as well as the thin air, literally took my breath away. Only three photographers were privileged to shoot this scene, which changed a second later, for eternity. Nature and photography are funny that way.
—William L. Witmer
Lakewood, CO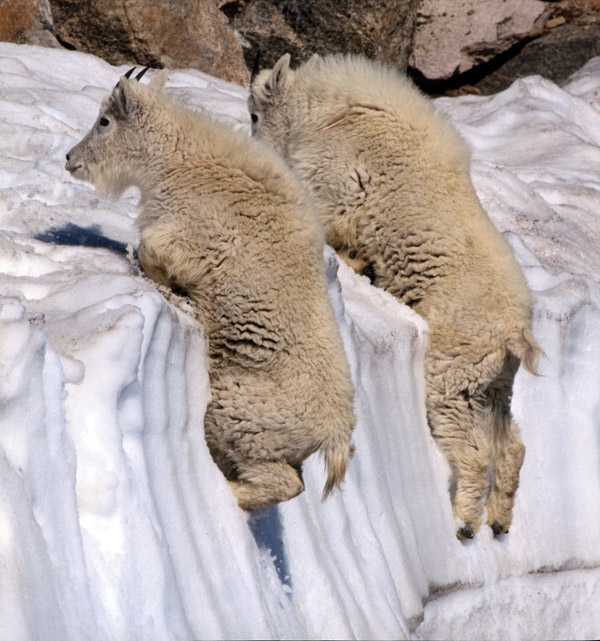 Please Read This
The premise of "Talking Pictures" is that every picture has a story. We invite you to send quality prints (only) and a short narrative on why you took the picture or how, in retrospect, it brings up thoughts and feelings about the subject.
We do not return submissions. By sending us an image and text you grant us permission to publish it in this magazine and on our website. If you have any questions, please e-mail us at: editorial@shutterbug.com.
Send submissions to: Talking Pictures, Shutterbug, 1415 Chaffee Dr., Suite #10, Titusville, FL 32780.

FEATURED VIDEO