GALLERIES
You are here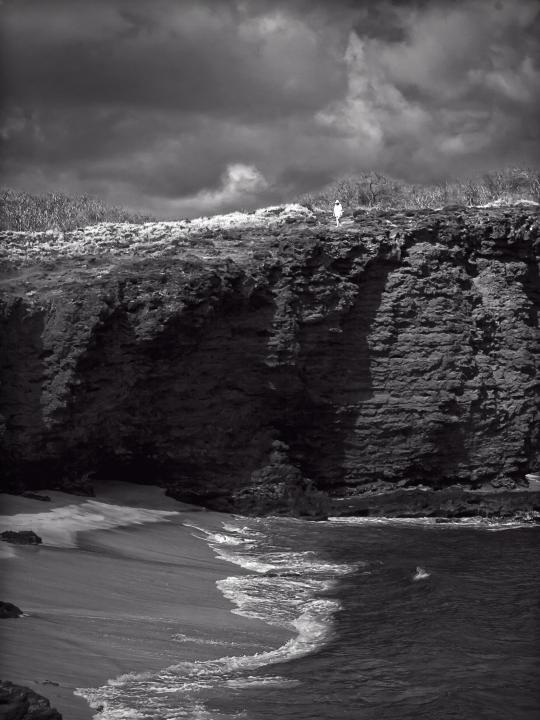 Location: the island of Lanai.
My wife, who is usually afraid of heights, walked to the edge of the cliff overlooking this cove. I didn't really like the original in color. However, converting to B&W brought out the drama of the contrast between her white cover-up, the surroundings and the darkening sky.
Camera: Canon 20D with Canon 18-55mm lens at 55mm. f/13 @ 1/1250 with ISO 400.
Initial adjustments in Photoshop CS5. B&W conversion using OnOne Software Perfect B&W
Abe Wischnia
Santa Clara, CA

On the Cliff
Views: 319
Dimensions: 2700x3600
Size: 3186kb
Filed Under: