GALLERIES
You are here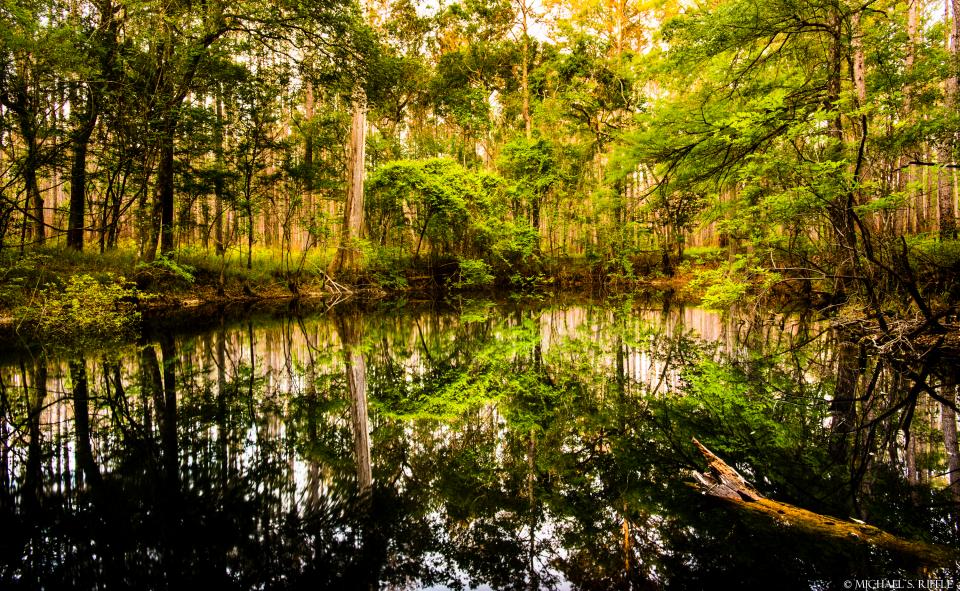 This photograph was made right smack in the middle of golden hour at Clear Cut Sink. Clear Cut is on the Wakulla River Sinks Trail in Wakulla County Florida.
This sink goes straight down for 80 feet. It is what's known as a Karst window. It is part of a massive underground cave system that ultimately feeds Wakulla Springs, one of the largest springs in the world.
There are numerous other sinks in this area and most can be seen from a nice hiking trail in this area. It's a landscape photographers utopia.

Clear Cut Reflections
Photographer: Michael Riffle
Views: 27
Dimensions: 3000x1846
Size: 8577kb