GALLERIES
You are here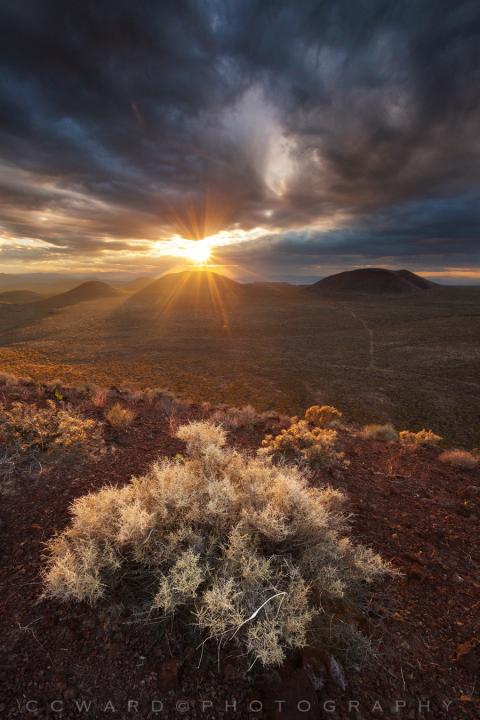 I am standing on top on an old volcano, known as a cinder cone in the Cinder Cone National Natural Landmark inside the Mojave National Preserve.
This was one of the most amazing places I have been simply because it is unknown and hard to get to. There are no signs and I couldn't find any good pictures of the place when I did some research. A friend of mine told me about it so we went to check it out yesterday and we were amazed!
To get here you will need a truck or suv because of the roads. Once you get to the area there are over 40 cinder cones. To get to the top you will have to climb about 300-400 feet through loose lava rock. Its a hard climb but it is worth it once you reach the top.
Last night the clouds and light were perfect. The foreground on top on the cone is littered with giant pieces of lava rock with bright green moss. All the mounds in the distance are more cinder cones. This is the only image I had time to edit last night but there will be more to come.
Thanks.

Cinder National Natural Landmark
Views: 1538
Dimensions: 900x1350
Size: 758kb